Funky Kingston
feat: Selecta Harmony (Kingston, JA) & Dominic Reuben (Kingston, UK)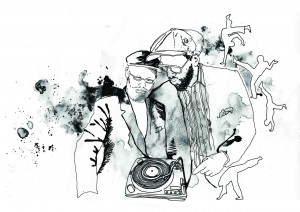 Funky Kingston at Nomaden is a classic! a dancefloor full up of smiling faces and winding waists while funky and soulfull classic music from Jamaica and beyond bump Nomadens speaker boxes….
nuff said! so for all natty dread and baldhead, all roads lead to Nomaden this coming saturday 19th november
the last such session for 2011 so dont miss it!
sted: Nomaden, Bernt Ankers gt
dato: lørdag 19. november
tid: 22-03
inngang: gratis før 00.00 – kr 50 etter