In collaboration with 18heures48  we produly present Harpreet Bansal Band at the
legendary jazz club Sunset Sunside in Paris.
Global Oslo Music er stolte av å presentere Harpreet Bansal Band på legendariske
Sunset Sunside jazzclub midt i den franske hovedstaden.
Konserten presenteres i samarbeid med 18heures48
@ Sunset Sunside / 60 Rue des Lombards, 75001 Paris / kl. 20'30
Billetter kan bestilles på: https://www.sunset-sunside.com/2018/12/artiste/3205/5846/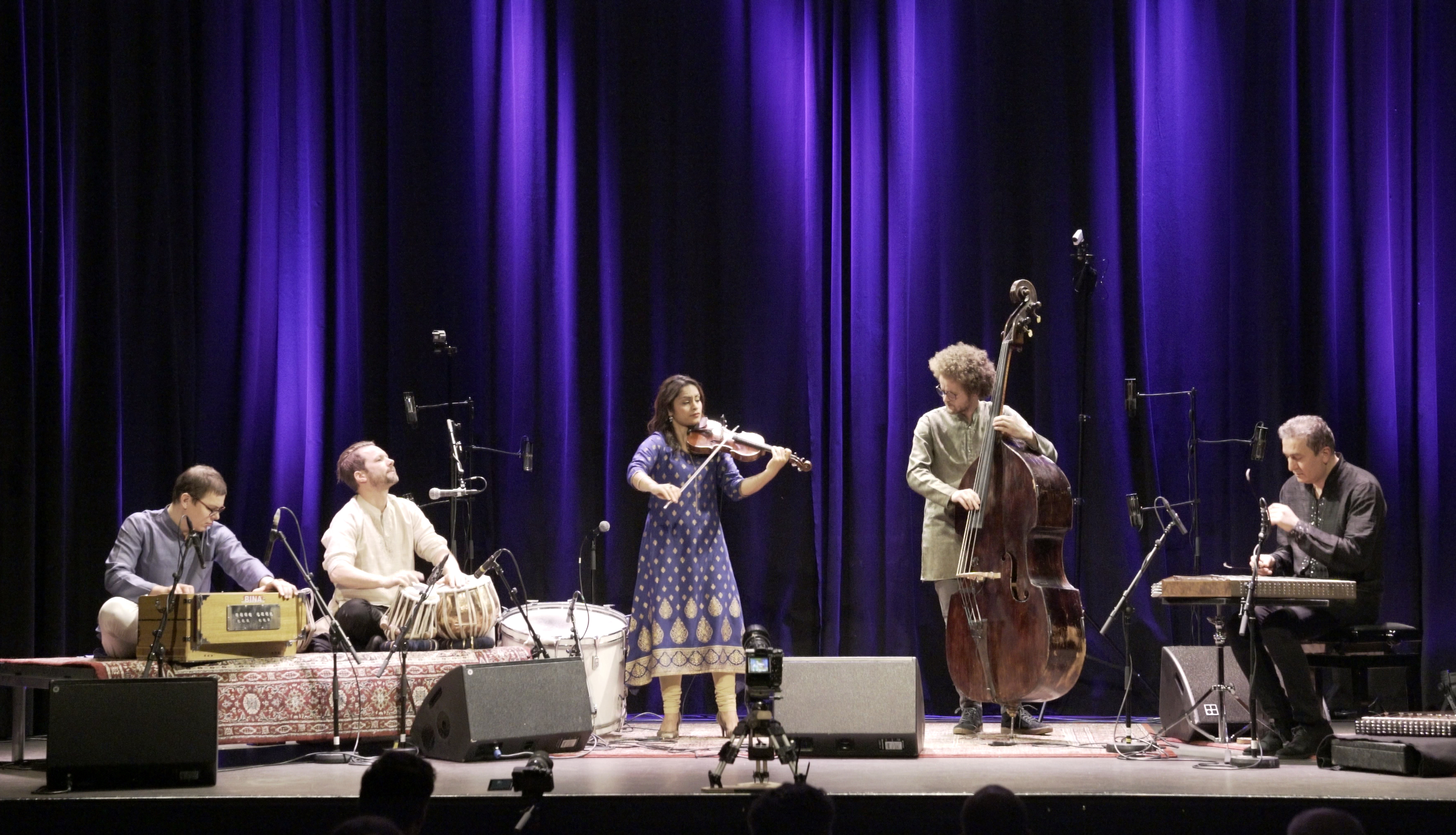 Harpreet Bansal Band
Harpreet Bansal er en norsk-indisk fiolinist og komponist som har høstet stor internasjonal anerkjennelse for sin dypt personlige tolkning av den indiske raga-tradisjonen. I mai kom hun ut med sin andre plate, Samaya, på Jazzland Recordings.
I Harpreet Bansal Band har hun samlet et knippe av sine absolutte favorittmusikere, en fargerik og dynamisk blanding av sterke musikalske personligheter som tilfører ragaen nye dimensjoner med elementer fra bl.a. jazz og persisk musikk. Harpreet og bandet skaper sammen et musikalsk uttrykk som veksler mellom meditative landskap og virtuos lekenhet, improvisert spontanitet og høy presisjon.
(F) Harpreet Bansal est Indo-Norvégienne, violoniste et compositrice reconnue dans le monde entier pour son interprétation de la musique râga (musique classique indienne). C'est son premier concert en France depuis la sortie de son disque Samaya (Jazzland Recordings). Dans son groupe elle a réuni des virtuoses venant tant du jazz que de la musique persane lui permettant de présenter un set mêlant spontanéité et improvisation tout en restant d'une extrême précision.
(E) Harpreet Bansal, an Indian-Norwegian musician and composer, has gained international acclaim for her interpretation of North Indian classical tradition. It's her first concert in France since the release of her new album Samya (Jazzland Recordings). In her Bansal Band she has gathered virtuous musicians known for their playfulness, contrasts and improvisation, performing a wide range of musical expressions such as jazz and Persian music.