DJ Brigtheyes is back, sharing her trademark soulful sound, feat. slam poet Hannah Wozene Kvam -known to create a stir of thought and inspiration. Bring your friends, and of course: be in a dancing mood!
November 27 // @ Sound of Mu // Markveien 58 // 10pm // Free entry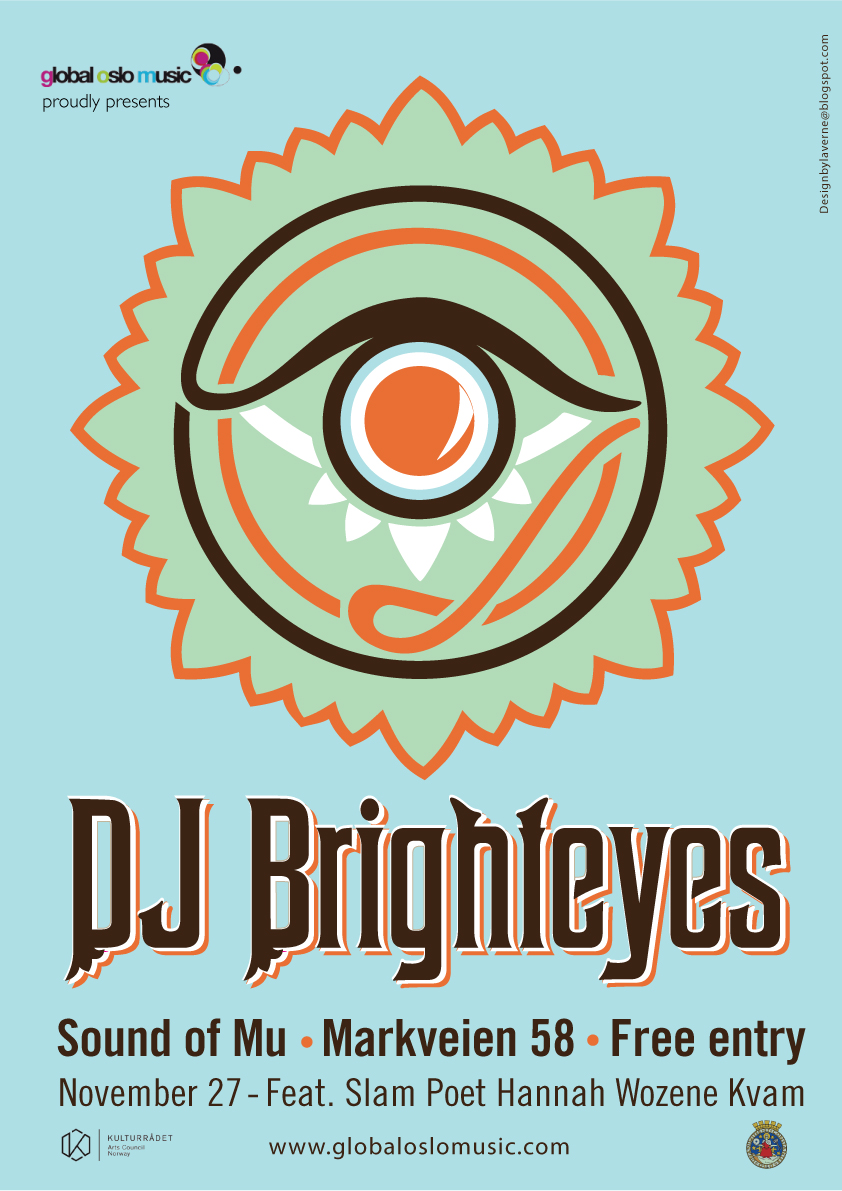 DJ Brighteyes, aka Fethawit Hakin, er fra Stavanger med røtter i Etiopia. Hun bor nå i Oslo hvor hun jobber som sosial- og kulturarbeider for Kirkens Bymisjon. I mer enn femten år har hun jobbet som sanger og låtskriver, og utgitt et par singler både i Norge og utlandet. De siste syv årene har hun vært aktiv som Dj i Oslos klubbverden og på ulike kulturelle arrangementer, fra releasekonserter til festivaler, med sin helt særegne signatur av afrikansk og amerikansk soul og funk.

Hannah Wozene Kvam, kjent for mange fra gruppen Queendom, har gjennom en årrekke bemerket seg på landets scener som slampoet, artist og skuespiller. På Sound of Mu presenterer hun egen slampoesi som griper politiske og personlige temaer.