@ Månen, Pløensgate 1 //  9pm // Free entrance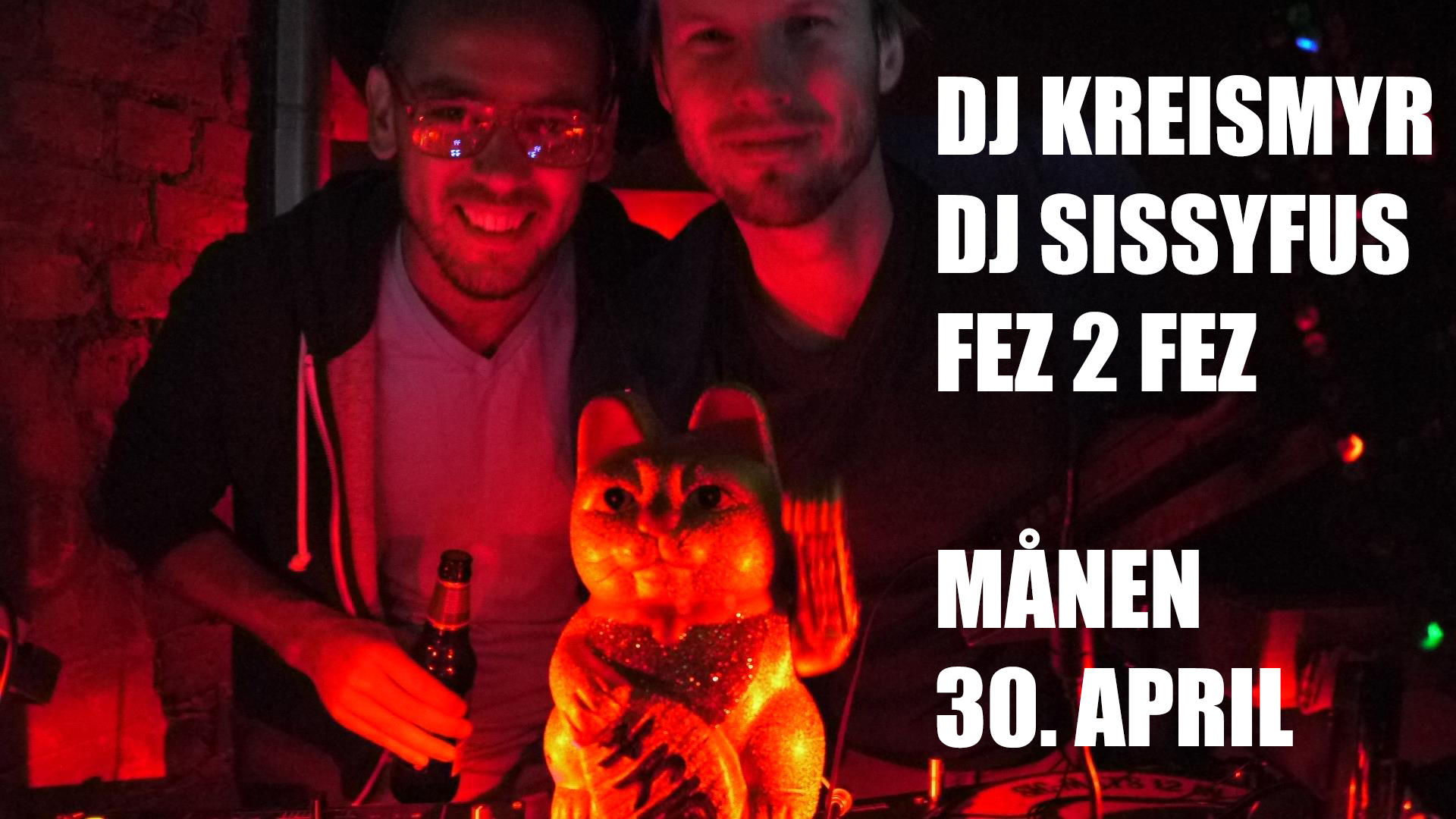 DJ Sissyfus & DJ Kreismyr team up with a mission to bring Tellus grooves to a lunar environment. Geographically inconsequent and unbound by time, they present an appetizing smorgasbord of oldschool ethniquities and hypermodern global beats. Equally obsessed with African & Arabic pop, balkan & bhangra, calypso & cumbia, dangdut & dancehall, as well as electronic microgenres such as skweee & sinogrime, Sissyfus & Kreismyr fill in the gaps of the danceable subconsciousness.
Dj Sissyfus a.k.a. the Center of the Universe is the founder of the label Metronomicon Audio and a legend in the Norwegian underground.
DJ Kreismyr is a veteran of the Oslo global underground and a contributor to Fez 2 Fez, Börek Obama Soundsystem and Klubb Knesset.
metronomiconaudio.net
soundcloud.com/sissyfus
soundcloud.com/kreismyr