GLOBAL NIGHTS FESTIVALARTIST (English text follows)
Velkommen til vår årlige festival Global Nights som i år er lagt til Sentralen.
For første gang har vi gleden av å presentere en festivalartist, oppdraget har gått til skapende og utøvende kunstner Becaye.
Billetter og festivalpass på TicketCo - VELKOMMEN!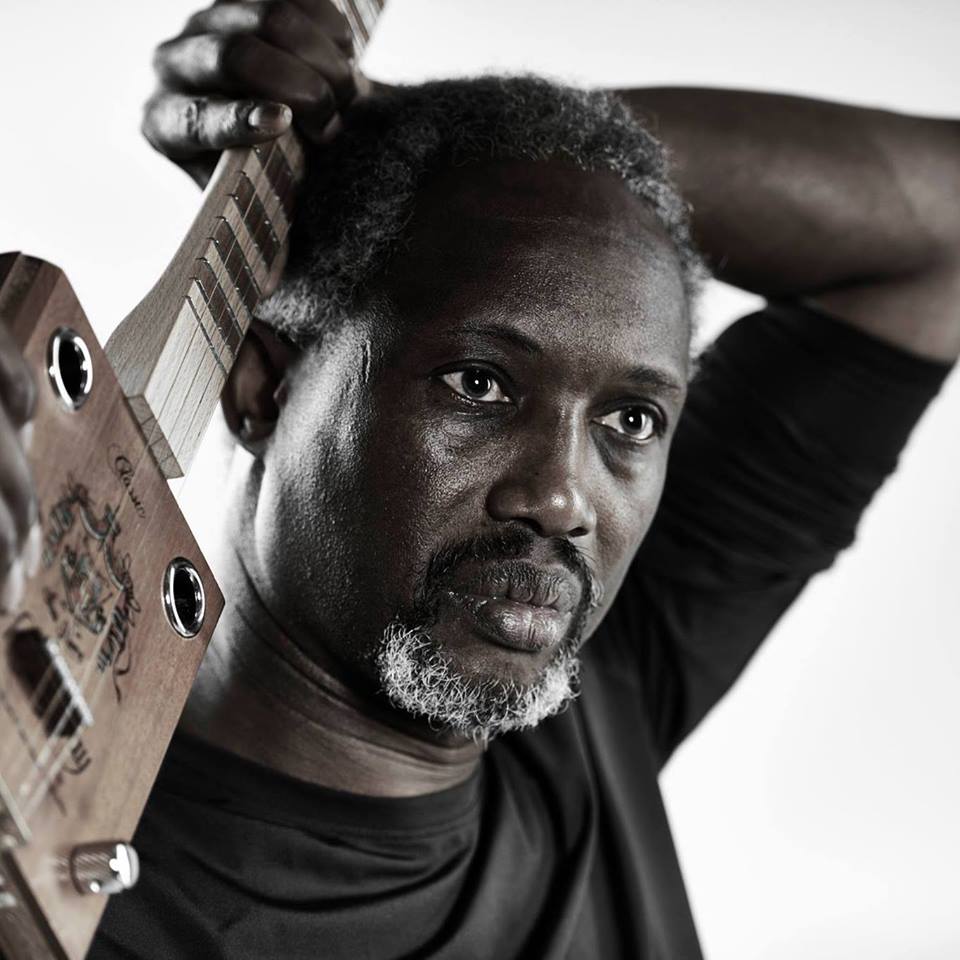 Foto: Øyvind Eide
Becaye har i snart 30 år vært en sentral utøver på den globale musikkscenen i Norge, og han har turnert mye internasjonalt. Han bærer på en utømmelig kilde av kunnskap og erfaringer, dypt forankret i ulike kulturer. På en virtuos måte evner han å dele sin kunst og livshistorie med oss. Det gjør han gjennom sin musikk og sine tekster og fortellinger fra scenekanten. Becaye er en kunstner i verdensklasse!
Becaye er oppvokst i Mauritania og Senegal. Hans musikk har dype røtter i fulanitradisjoner man finner i subsahariske strøk, og som har gitt ham et særegent uttrykk beskrevet som ørkenblues og roots. Becaye har oppnådd renommé som en unik utøver takket være hans selvutviklede gitarteknikk, som sammen med hans stemme utgjør bærende elementer i hans musikk. Tidlig i sin karriere spilte han med store afrikanske artister som Mansuur Seck, Baaba Maal, og senere med blant andre Ali Farka Toure, Steinar Ofsdal, Ablaye Cissoko, Women's Voice, Kouame Sereba, Haddy N'jie, Unni Løvlid og Rolf-Erik Nystøm. Becaye har utgitt soloalbumene Sibi (2009) og Off Road (2016), et album med utgangspunkt i bestillingsverket med samme navn han gjorde på oppdrag fra Global Oslo Music i 2013.
ÅPNINGSKONSERT
Becaye åpner festivalen med et utvalg eldre komposisjoner som viser bredden i hans tidligere musikalske arbeid. Her blir det samspill mellom vokal, akustisk gitar, kora og nordafrikanske strengeinstrumenter, der ikke minst norske og vestafrikanske folketoner finner sin plass.
På scenen: Becaye (vokal, gitar), Liv Ulvik (vokal), Ibou Cissokho (kora).
TORSDAG 30. MAI / KL. 20'00 / HVELVET
KVELDEN VARMES OPP AV SANYU KL. 19'00
KR. 220 / 150 (STUDENTER OG BARN)

MASTERKLASSE OG MATINÉKONSERT
Sammen med den senegalesiske musikeren Lamine Cissokho holder Becaye en masterklasse og matinékonsert. Med bakgrunn fra Vest-Afrika har de begge mye å fortelle fra en kulturell arv som preger deres musikk, men også om ulike musikalske retninger de har tatt og latt seg inspirere av. Her får vi innsikt i musikktradisjoner og tradisjonelle instrumenter fra Vest-Afrika og hvordan de arbeider i møte med ulike kulturelle uttrykk. Masterklassen etterfølges av en konsert med Becaye på vokal og gitar og Lamine Cissokho på vokal og kora.
LØRDAG 01. JUNI / KL. 14'00 / HVELVET / FRI ENTRÉ
DIASPORA: URFREMFØRING AV BESTILLINGSVERK
Som festivalartist har Becaye fått et nytt bestillingsverkoppdrag av oss. Becaye tar i dette verket utgangspunkt i fulanitradisjoner han vokste opp med. Musikkens særpreg ligger i dens meditative rytmikk og bluesaktig melodilinjer og i tekster som benyttes til å videreformidle blant annet aktiviteter og utfordringer som preger de nomadiske fulanifolkenes hverdag. Med dette som bakgrunn har Becaye forsket i flere musikalske uttrykk som har oppstått i hans møter med ulike sjangre og utøvere gjennom hans mangeårige karriere, mer presist i fusjonen av fulani og jazz, fulani og nordafrikansk gnawamusikk og mellom afrikanske mikrotoner i møte med norske folketoner han tidligere har jobbet med, og som har resultert i verket Diaspora.
Som en rød tråd reflekterer her Becaye rundt betydningen av å bære afrikansk identitet i diaspora; i hvilken grad kan musikk – her fulani – være identitetsbærende og samtidig åpne opp for kulturell utveksling mennesker imellom? Med seg har han noen av landets beste utøvere, som hver og én har markert seg gjennom sine tolkninger av både jazz, tradisjonsmusikk og samtidsmusikk fra Afrika og Vesten.
På scenen: Becaye (vokal, gitar, sigarboksgitar), Mariama Astrid Ndure (vokal), Oddrun Lilja Jonsdottir (gitar), Jason Nemor Harden (saksofon, fløyte, vokal), Sidiki Camara (perkusjon, ngoni).
SØNDAG 02. JUNI / KL. 19'00 / MARMORSALEN
KR. 300 / 150 (STUDENTER OG BARN)
Bestillingsverket er finansiert av Norsk kulturråd og Det norske komponistfond.
SANYU
Sanger og låtskriver Sanyu er en ung nykommer på den norske musikkscenen. Som student ved Norges Musikkhøgskole dannet hun et band som spiller musikk basert på egne digitalt produserte demoer. Musikken er inspirert av sjangere som neo-soul, hip hop og r&b, hvor hun har latt seg påvirke av artister som blant andre Alicia Keys, Lauryn Hill og Erykah Badu.
På scenen: Sanyu (vokal), Øystein Lerø Kongsnes (piano), Øystein Skjelstad Østensen (bass), Jomar Jeppsson Søvik (trommer).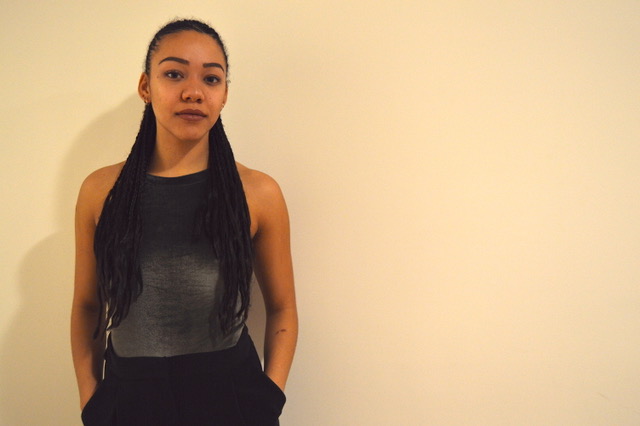 LAMINE CISSOKHO
Lamine Cissokho er fra Senegal, men bosatt i Sverige. Han er en etterkommer av en velkjent mandingomusiker. Mandingos tradisjoner går tilbake til det 14. århundre. Lamine tilhører eliten blant koraspillere i verden og har i over ti år turnert internasjonalt. Hans musikk er en unik crossover mellom mandingo, jazz, verdensmusikk og virtuose improvisasjoner. Han har samarbeidet med blant andre Ballake Sissoko, Ian Carr, Mamadou Dembele og Ibou Calebasse.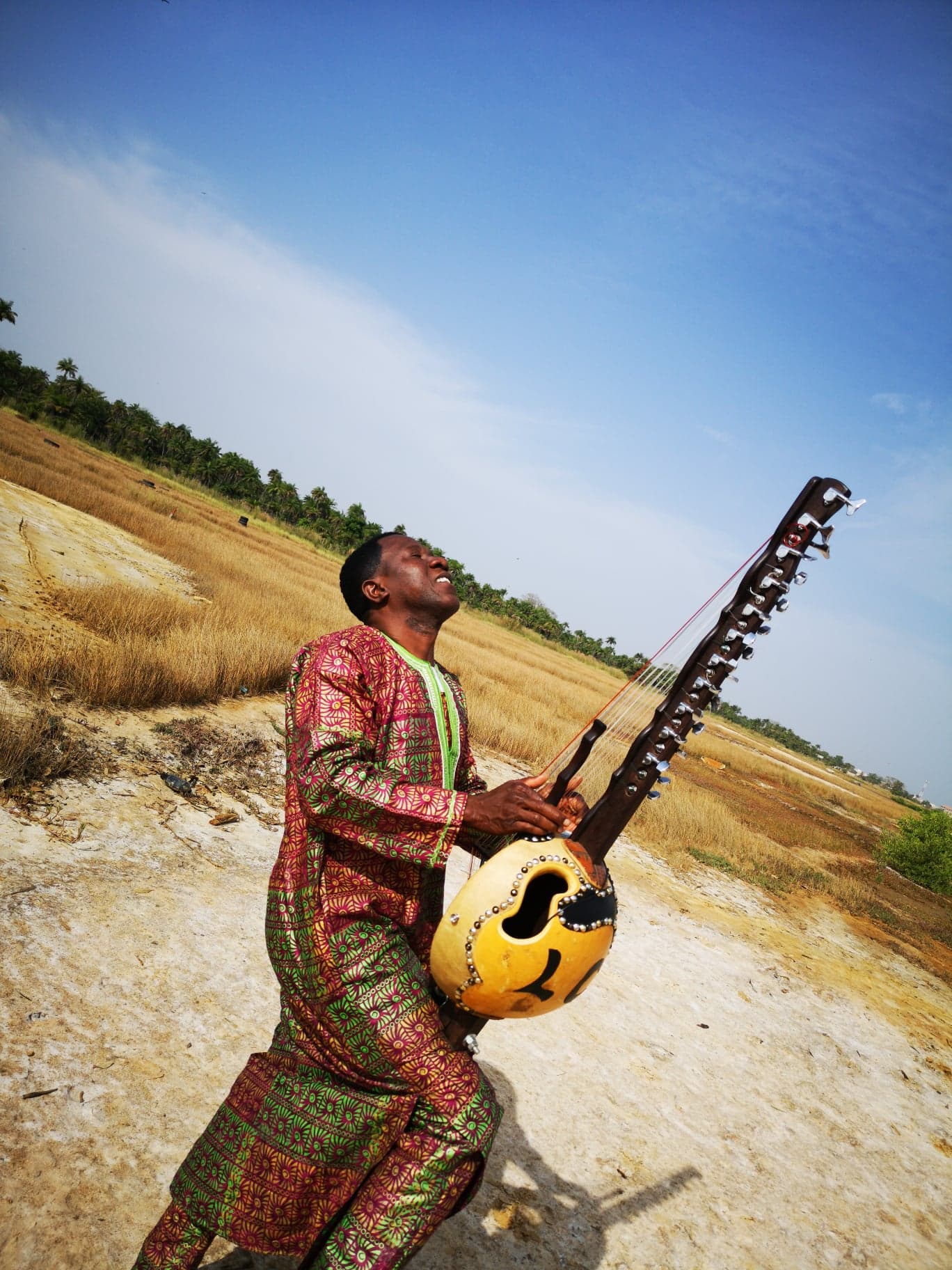 (English)

GLOBAL NIGHTS #7 – MAY 30 – JUNE 2

Welcome to Global Oslo Music's annual festival – Global Nights! We have chosen Sentralen in the center of Oslo for this year's festival – which is in its seventh year.

Through the course of Global Nights, our audience is invited to experience outstanding creative and performing artists through a series of concerts, club nights, seminars, masterclasses, and performances of commissioned works.

Global Nights is proud and privileged to announce its very first Festival Artist – the incredibly creative and talented Becaye. A natural choice for this role, Becaye has collaborated with Global Oslo Music for many years on a wide range of artistic projects.

OPENING CONCERT
Becaye will open this year's festival with a concert filled with more mature compositions which portray the depth and breadth of his earlier musical works. The audience will be treated to the sounds of voice, acoustic guitar, kora (West African stringed instrument) and North African stringed instruments – on which both Norwegian and West African folk tones feel right at home.

On stage: Becaye (voice, guitar), Liv Ulvik (voice), Ibou Cissokho (kora).
SANYU WILL PERFORM FROM 7 PM ONWARDS; PRIOR TO BECAYE TAKING THE STAGE.
THURSDAY 30 MAY / 8 PM / HVELVET
220 / 150* NOK  (*STUDENTS AND CHILDREN)
MASTERCLASS AND MATINEE CONCERT
Together with the Senegalese musician, Lamine Cissokho, festival artist Becaye will be holding a masterclass and matinee concert. With backgrounds in West-Africa, both artists have a lot to speak about from a cultural heritage that not only characterises their music, but also about unique musical journeys they have taken and allowed themselves to be inspired by. Here the audience receive an insight into music traditions and traditional instruments from West Africa, as well as be shown how these artists work with these instruments in order to express different cultural expressions. The masterclass will be followed by a concert – Becaye, guitar and voice; Lamine Cissokho, kora and voice.

SATURDAY, 1 JUNE / 2 PM / HVELVET / FREE ENTRANCE
DIASPORA: WORLD PREMIERE OF COMMISSIONED WORK
As the 2019 Global Nights Festival Artist, Becaye has been commissioned to write a new work for the occasion – a work based on the Fulani traditions which Becaye grew up with. The music's special character lies within its meditative rhythm, blues-like melody and texts which allows for the passing on of information to the listener regarding activities and challenges that influenced the everyday life of the Fulani people. With this as his background, Becaye has researched many musical expressions which have emerged in his meetings with
differing genres and musicians throughout his longstanding career – more precisely in the fusion of Fulani and Jazz, Fulani and North African Gnawa music, and when African microtones and meet Norwegian folk tunes, resulting in "Diaspora".
As a continuing theme throughout this work, Becaye reflects on the importance of bearing the African identity in Diaspora; to what extent can music – here Fulani – be identity-bearing as well as allowing for doors to be opened for cultural exchanges between people? Together with him, Becaye has some of the country's top musicians, each of whom has paved a path for themselves through their interpretation of both jazz, traditional music, contemporary music from Africa and the West.
On stage: Becaye (voice, guitar, cigar box guitar), Mariama Astrid Ndure (voice), Oddrun Lilja Jonsdottir (guitar), Jason Nemor Harden (saxophone, flute, voice), Sidiki Camara (percussion, ngoni).

SUNDAY, 2 JUNE / 7 PM / MARMORSALEN
300 / 150 NOK (CHILDREN AND STUDENTS)

The commissioned work is funded by The Arts Council Norway and The Norwegian Composers' fund.

BECAYE
Becaye has, for almost 30 years, played a central part as a musician for the global music scene in Norway – touring a great deal internationally. His art and life story are an immeasurable source of experience and knowledge, deeply embedded in the roots of differing cultures; something which he is able to share in a virtuosic manner with his audience through music, text and stories from the edge of the stage. Becaye is an artist of international stature!
Raised in Mauritania and Senegal; Becaye's music has deep roots in the Fulani traditions that one finds in the Sub-Saharan regions, and which have given him a distinctive expressiveness described as desert blues and roots.

Becaye's self-developed guitar technique has given him the
reputation as a unique musician; and one whose playing when
combined with his voice, shows strong bearing elements in his music. Early in his career, Becaye performed with renowned African artists such as Mansuur Seck, Baaba Mall, and with (later amongst others) Ali Farka Toure, Steinar Ofsdal, Ablaye Cissoko, Women's Voice, Kouame Sereba, Haddy N'jie, Unni Løvlid and Rolf-Erik Nystøm.

Becaye has released solo albums "Sibi" (2009) and "Off Road" (2016), the later of which received its title from a commissioned work of the same name – commissioned by Global Oslo Music in 2013.

SANYU – Singer/Songwriter is a young newcomer to the Norwegian music scene. Whilst still a student at the Norwegian Academy of Music she started a band who would play music based on their own digitally produced demos. Inspired by genres such as neo-soul, hip hop and R&B, Sanyu has allowed herself to be influenced by artists such as Alicia Keys, Lauryn Hill and Erykah Badu.

On stage: Sanyu (voice), Øystein Lerø Kongsnes (piano), Øystein Skjelstad Østensen (bass), Jomar Jeppsson Søvik (drums).
LAMINE CISSOKHO
Lamine Cissokho from Senegal (living in Sweden) is a descendant of the well-known Mandingo musicians, whose
traditions date back to the 14th Century. Lamine belongs to the elite amongst kora players in the world; having toured internationally for over ten years. His music is a unique crossover between mandingo traditions, jazz, world music and virtuosic improvisations. He has collaborated with (amongst others) Ballake Sissoko, lan Carr, Mamadou Dembele and lbou Calebasse.
PRACTICAL INFORMATION
Sentralen – Øvre Slottsgate 3, 0157 Oslo
Tickets – Global Nights:
Available at the door
Book tickets and festival pass online at TicketCo
Festival pass 600/400 NOK (students and children)
For festival catalogue mail us at: post@globaloslomusic.com