global oslo music presents:
Teddy Rosso aka Fredrik Lavik returns to Turkish Delight for the second exclusive session with some of his 25 000 strong collection of African 45′s @ Turkish Delight!
This time he is joined by ace percussionist – Mouctar Doumbouya!
torsdag 8. desember fra kl. 22.00 – 03.00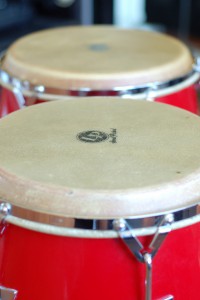 Fredrik recently visited Kenya looking for records, and randomly stumbled upon an amazing untouched collection of African 45′s in an old womans house somewhere deep in the jungle. He lost his sences, bought the hole lot and shipped it all to Norway.
Fredrik is currently sitting buried in old vinyl in his basement in Stavanger and cleaning, listening, sorting and getting to know this unique treasure of black gold.
Check out the brand new blog that will feature a taste of this treasures
CHECK OUT THE BRAND NEW AFRO7 BLOG THAT WILL FEATURE SOME OF THESE TREASURES: http://afro7.net/
He will this Thursday @ Turkish Delight be presenting some of the never-heard-before nuggets he discovered.
This is a extremely exclusive night as most of these records probably have never even made it out to hardcore vinyl collectors, records shops, compilations or been re-issued..
So if you want to be one of the first people ever to get to hear these super rare 45′s, u know what 2 to do!!!!
Read more here:
http://www.vinylpalass.no/images/file/djleopold.pdf
http://www.vinylpalass.no/images/file/gamleguleplata.pdf
http://www.morgenbladet.no/article/20110617/OKULTUR/706179975
GO TEDDY!!