We proudly present the premiere performance of this year's commissioned musical piece written by Safaa Al-Saadi.
The composition is titled Broer av musikk and is the second piece to be commissioned by Global Oslo Music to an outstanding composer.
@ Cafeteatret / Hollendergata 8 / 9pm / cc 120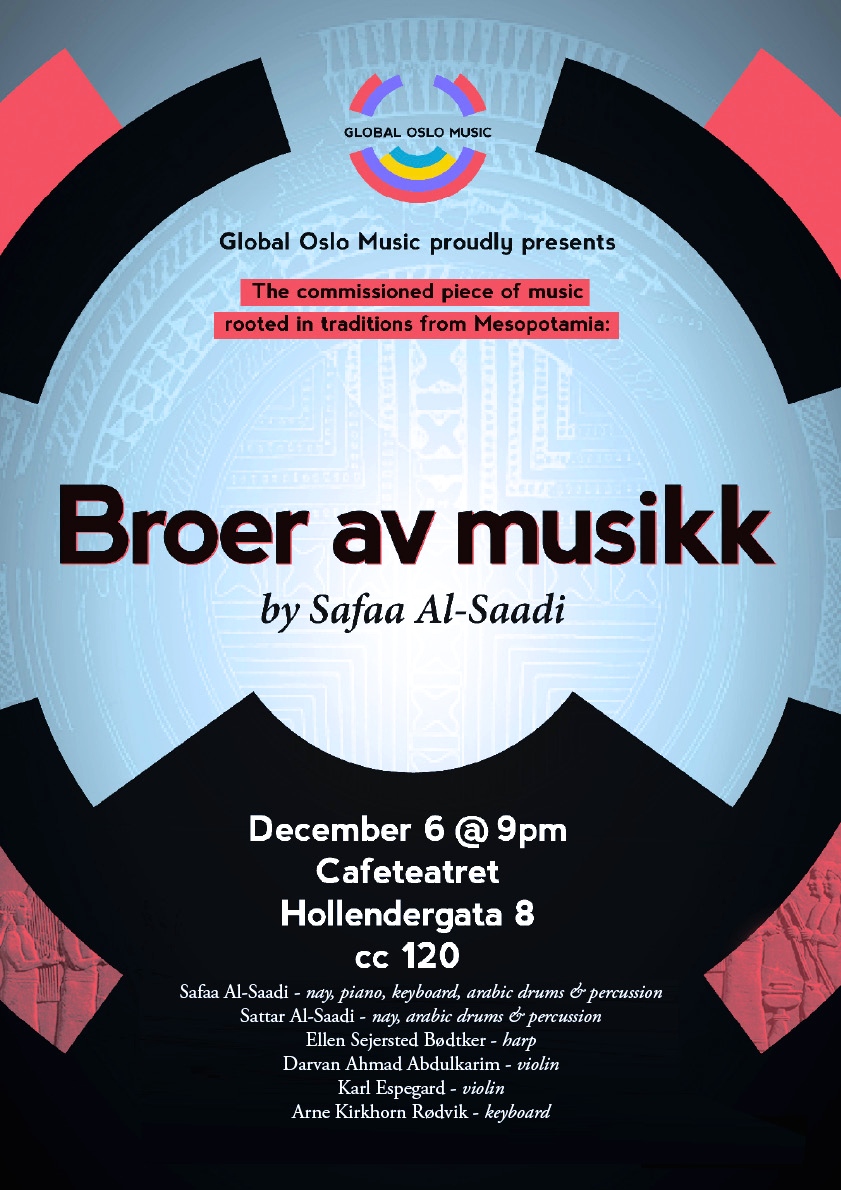 Safaa Al Saadi is an Iraqi composer and multi-instrumentalist, living and working in Oslo, whose music is deeply rooted in tradtions from Mesopotamia. The work behind "Broer av musikk" is based on the study of instruments commonly used in Arab music in combination with Western European instruments. His use of Nay (reed flute), Darbuka, Rak, Kishbeh (drums/percussion) and violins (during the 19th century, the European violin began to replace the Arabic spike fiddle in most Arab countries), concert harp and keyboard has resulted in a powerful and innovative work.
Lineup:
Safaa Al-Saadi – nay, piano, keyboard, arabic drums and percussion
Sattar Al-Saadi – nay, arabic drums and percussion
Ellen Sejersted Bødtker – harp
Darvan Ahmad Abdulkarim – violin
Hjörleifur Valsson – violin
Arne Kirkhorn Rødvik – keyboard
Funded by the Arts Council Norway, The City of Oslo and The Fund for Performing Artists.