GLOBAL NIGHTS #7 – 30. mai-02. juni

(English text follows)

Velkommen til Global Oslo Musics årlige festival Global Nights! Vi har valgt Sentralen i Oslo sentrum for årets festival, som er den syvende i rekken.

I løpet av Global Nights inviteres publikum til å oppleve fremragende skapende og utøvende kunstnere gjennom en serie konserter, clubkvelder, seminarer, masterklasse og urfremføring av bestillingsverk.

AMINA SEWALI
Gjør det selv!
Hva om du blander for eksempel Mozart og Robyn i én og samme låt, med kun din egen stemme? Og så lager du rytmer med stemmen – beatboxing – som du legger oppå vokalen. Hva skjer da? Aminas one woman band består av vokaler og beatbox med ulike rytmer redigert sammen på en Loopbox og et lesebrett. I denne konserten viser hun at mye kan lages alene, med enkle midler akkurat der du er.

Amina Sewali er en allsidig artist med erfaring som musiker, komponist, manusforfatter og skuespiller. Hun har gjennom karrieren spilt Solveig i Nationaltheatrets oppsetning av "Peer Gynt", var med i NRK ungdomsserien "Glatte gater" og i kinofilmen "99% Ærlig". Hun har arbeidet som tekstforfatter, komponist og skuespiller i en moderne versjon av Shakespeares "Kjøpmannen i Venedig", og som forteller og manusforfatter i Sergej Prokofjevs "Petter og Ulven".

PRAKTISK
Sentralen – Øvre Slottsgate 3, 0157 Oslo
Scene: Hvelvet / kl. 14'00 / kr. 150 voksne / barn fri entré
Billetter kan kjøpes i døren
Forhåndsbestilling av billetter og festivalpass:
globaloslomusic.ticketco.events/no/nb
Festivalpass kr. 600/400 (studenter og barn)
For festivalkatalog mail oss på: post@globaloslomusic.com

Med støtte fra Norsk kulturråd og Oslo kommune

(English)

GLOBAL NIGHTS #7 – MAY 30 – JUNE 2
Welcome to Global Oslo Music's annual festival – Global Nights! We have chosen Sentralen in the center of Oslo for this year's festival – which is in its seventh year.

Through the course of Global Nights, our audience is invited to experience outstanding creative and performing artists through a series of concerts, club nights, seminars, masterclasses, and performances of commissioned works.

AMINA SEWALI – Children's concert
Do it yourself!
What if you mix, for example, Mozart and Robyn in one song -with just your own voice? Then you create rhythms with your voice – beatboxing – and place them on top your vocals. What happens then? Amina's one-woman band is composed of vocals, beatboxing, and various rhythms all edited together via a Loop Box and Reading Board. In this concert Amina will show you that much can be created alone – and simply where you are.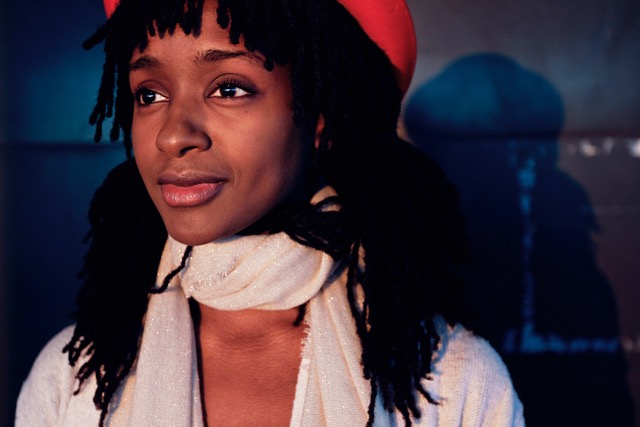 Amina Sewali is a versatile artist with experience as a
musician, composer, screenwriter and actor. Her career
has seen her play Solveig in the National Theater's production of Peer Gynt, she was in the NRK Youth Series Glatte gater, and in the cinema film hit "99% Hones"t. She has worked as a copywriter, composer and actor in a modern version of Shakespeare's "Merchant in Venice", and as a scriptwriter and storyteller in Sergei Prokofiev's "Peter and the Wolf".

PRACTICAL INFORMATION
Sentralen – Øvre Slottsgate 3, 0157 Oslo
Venue: Hvelvet / 2 pm / 150 NOK / free entrance for children
Tickets available at the door
Book tickets and festival pass online at
globaloslomusic.ticketco.events/no/nb
Festival pass 600/400 NOK (students and children)
For festival catalogue mail us at: post@globaloslomusic.com