BLI MED OSS Å FEIRE MUSIKKEN / LET'S CELEBRATE MUSIC! 
21. juni er dagen vi feirer musikken, sammen med millioner av andre over store deler av verden. Vi er på plass, i Oslo og Paris, med konserter, DJ's og performance. Fête de la musique er den årlige musikkfesten som startet i Frankrike 21. juni 1982. "Musikken skal være overalt og konsertene ingensteds", uttalte den nyutnevnte franske direktøren for musikk og dans, Maurice Fleuret året i forvegen. Myndighetene var i gang med en omfattende undersøkelse av kulturaktiviteter i landet som avslørte at fem millioner mennesker spilte et instrument, men bare et fåtall hadde adgang til konsertscener. Dette ble opptakten til en ny era for musikklivet, der ikke minst større adgang til konsertscener skulle blir enklere for utøvere. Man ønsket seg dessuten en langt større åpenhet og oppmerksomhet rundt musikklivet, som skulle markeres gjennom det som skulle bli verdens største feiring av levende musikk i alle sjangre: Fête de la Musique, lagt til den lyseste og lengste dagen i den nordlige hemisfære. Alle som ønsket det kunne spille hvor som helst, hva de ønsket og så mye de hadde lyst til. 35 år senere lever fortsatt musikkfesten 21. juni, ikke bare over hele Frankrike, men i hele verden.
Global Oslo Music flytter i anledningen til Paris. Med en egen scene i hjertet av Montmartre, på taket av Paris, rammet inn av spektakulær historisk arkitektur, lover vi det beste av levende musikk, DJ's samt god mat og drikke. Fra Oslo kommer to fabelaktige artister: Rapperen, sangeren og danseren Lotus og DJ Brighteyes – som absolutt ingen kan stå stille til! Med er også DJ Darryl Jones fra Los Angeles, nå bosatt i Paris, med sin elektroniske, soulfylte, rootsbaserte musikk. Parallelt i Oslo inntar Nomzi Kumalo og Attack Decay Sustain Release det vakre Deichmanske bibliotek på Grünerløkka. Vårt møte med Nomzi for noen år tilbake, da hun enda ikke hadde inntatt scenen, ble en musikalsk oppdagelse av den store sorten: Hennes poesi og musikk er kuliminasjonen av dype følelser, intelligens og fantasi. Hun er en stor artist og vil i årene som kommer bli enda større! På Deichmanske er også Attack Decay Sustain Release, med sin intrikate utforskning av musikk og bevegelse. Ingen av deres forestillinger er like – vi inviterer til et spennende møte med to av samtidsscenenes mest interessante utøvere.
I Paris @ 27 rue Durantin – Paris 18 / 17'00-00'30
I Oslo @ Deichmanske bibliotek, Grünerløkka / fra 19'00
Fri entré
(E) "The music will be everywhere and the concert nowhere" said the French director of music and dance, Maurice Fleuret in 1981. A big survey on the cultural practices initiated by the Ministry of Culture in France, revealed that five million people played a musical instrument while only a minority of performing artists had access to concert venues. A changement of the landscape of the musical practice in France was reclaimed by the authorities, leading up to the first Fête de la Musique: any kind of music, anywhere by anyone without hierarchy of kind nor origin – launched on June 21, 1982, summer solstice and the longest day of the year in the Northern Hemisphere. Therefor, on June 21, we take the opportunity to celebrate music along with million of others across the globe. We promise you amazing artists performing live acts, spinning records & performances. Please read further down for artists information.
In Paris: 27 rue Durantion, 75018 Paris / 5 pm – 00'30 am
In Oslo: Deichmanske bibliotek, Grünerløkka / from 7 pm
Free entry
ARTISTENE / THE ARTISTS:
NOMZI KUMALO
Sanger, låtskriver og poet fra Sør-Afrika, som nå turnerer med den unge, talentfulle pianisten Eirik Fjelde fra Tromsø. Nomzi debuterte på scenen i 2015 med sin usedvanlige fine poesi, i sin søken etter sannheten, om et møte mellom ulike kulturer fra to ytterpunkter: Sør-Afrika-Norge; om hva dette betyr og bringer av ny innsikt og opplevelser. Akkompagnert av musikk inspirert av jazz, blues, folk, country og mye mer.
(E) Nomzi Kumalo, singer songwriter and poet now appears on stage with Eirik Fjelde, a young and talented pianist from Tromsø. This newly formed collaboration presents a fresh and intimate interpretation of Nomzi's songs; bringing her music a contemporary edge, while preserving the subtle folk, blues and jazz tones in her melodies.
With lyrics written about romantic trajedy, resilience and love: southern Africa meets northern Norway in an intercultural collaborative project, creating an exciting, new and tender dialogue between two cultures from opposite ends of the world. Nomzi tells stories through her music about what happens when two different cultures meet
Nomzi Kumalo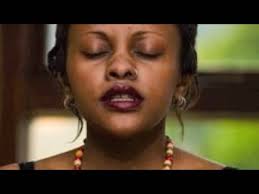 ATTACK DECAY SUSTAIN RELEASE
Attack Decay Sustain Release er en pågående utforskning av musikk og bevegelse, hvor ingen forestilling er lik. På Deichmanske vil Erikk McKenzie spille elektronisk, sample-basert musikk med rytme og bass inspirert av hiphop, synkope og polyrytmikk. Hanna Filomen Mjåvatn vil improvisere bevegelser. Prosjektet er støttet av Fond for Utøvende Kunstnere, Kulturrådet og Fond for Lyd og Bilde.
Medskapende utøver: Hanna Filomen Mjåvatn
Musiker, produsent og kunstnerisk ansvarlig: Erikk McKenzie
www.erikkmckenzie.com/adsr-project
(E) Attack Decay Sustain Release (ADSR-project) is an ongoing research into the borders between concert and dance performance. The project builds on elements from a previous project called Blindsoner, and involves a performative collaboration with Hanna Filomen Mjåvatn, explored through research at the creative platforms of Mind the Gap, Dansearena Nord and Regional Arena for Samtidsdans. A second phase of the project aims to facilitate artistic collaborations between musicians and movers, and searches for a flexible and performative framework which can adapt to different spaces and contexts.
www.erikkmckenzie.com/adsr-project
ERIKK MCKENZIE er koreograf, danser og komponist, med utdannelse fra bl.a. School for New Dance Development i Amsterdam. Han har koreografert og produsert en rekke forestillinger for offentlig rom, skoler, eldresentre, nattklubber og teatre, og har utgitt musikk og spilt konserter som solo artist og i ulike samarbeid. Han har også komponert musikk for bl.a. Duda Paiva Company / Riksteatret.
www.erikkmckenzie.com
(E) Erikk McKenzie is as an artist working with music, dance and contemporary theater. In his solo work and through various collaborations, he has developed an interest for the relation between sound and performativity, in both choreography and improvisation context. His work explores the crossing between disciplines, the relation between body and language, sound and image and human/nature dichotomy.www.erikkmckenzie.com
HANNA FILOMEN MJÅVATN er utdannet fra KHiO i 2006, og jobber som utøver for koreograf Mia Habib i "A song to", og er også veileder for DNBS og Det Multinorske ved Det Norske Teater. Hun har jobbet som medskapende utøver for flere koreografer som Inger Reidun Olsen, Kari Hoaas, Elle Sofe Henriksen, Belinda Braza, Odd Johan Frizøe og Unn Magritt Nordseth.
(E) HANNA FILOMEN MJÅVATN is graduated from KHiO (2006), and works as a performer for choreographer Mia Habib in "A song to". She is also the supervisor of DNBS and Det Multinorske at Det Norske Teater. She has worked as a co-creator for several choreographers, among them: Inger Reidun Olsen, Kari Hoaas, Elle Sofie Henriksen, Belinda Braza, Odd Johan Frizøe and Unn Magritt Nordseth.
McKenzie / Mjåvatn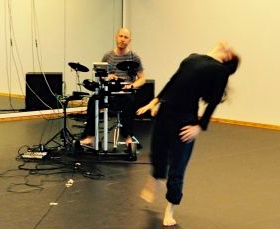 LOTUS
Aka Mama G er norsk/nigeriansk, født og oppvokst i Norge. Hun er frontvokalist i hennes Hip-Hop Powerhousetrio AWESOMNIA. Rapper og sanger, men også profesjonell danser som fremdeles beveger seg på dansegulvet, selv om hennes hovedfokus er hennes musikkreise med AWESOMNIA. Hun er en artist som vet å omfavne øyeblikket med energi på et høyt nivå. Kjent for sine sylskarpe tekster fra låtene "DGAS", "Greedy Man", til de mer ærlige og sensitive av hennes sanger "Butt Her Fly" og "It's All Good". Hun kommer til Fête de la Musique for å fyre av med mye energi!
(E) LOTUS aka Mama G is a Norwegain/Nigerian woman, born and raised in Norway. She is the front vocalist of the Hip-Hop powerhouse trio AWESOMNIA. LOTUS is not only a rapper and a singer: she has also a proffesional dance carreer and is still making moves on the dancefloor even though her main focus is her musical jorney with AWESOMNIA. She is all about embracing the moment and high level energy when she enters the stage with her snappy sharp lyrics such as from the grounded "DGAS" and "Greedy Man" attitude to more honest and sensitive vibrant vibes, such as in "Butt Her Fly" and "It's all Good". Lotus is coming to Fête de la musique to share some fire of energy!
Lotus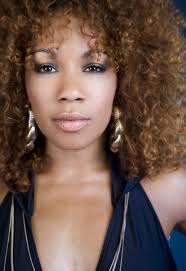 DJ BRIGHTEYES
Aka Fethawit Hakin, har i mange år vært en av de meste markante DJ'ene på Oslos klubbscene med sitt usedvanlige fine utvalg av afrikansk funk, elektronsik musikk og soul. Brighteyes har ikke bare fans i Norge, i Paris venter de allerede på henne!
(E) Aka Fethawit Hakin, is a notable member of the Oslo club scene. She makes her moves on the turntables, providing the best of African funk, jazz, electro and soul. Her style has marked her as one of the most significant DJs to emerge from an era of innovators.
DJ Brighteyes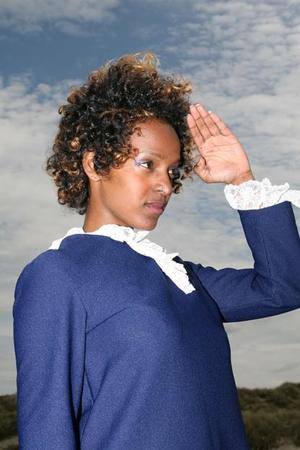 DJ DARRYL JONES
Født i California, nå bosatt i Paris, DJ Darryl Jones fant sin veg inn i musikken mens han jobbet i sin onkels indie-platebutikk i ungdomsårene. Hip-hop-grasrotbevegelsen i hans omgivelser bidro også til å utvikle en særegen interesse for musikk – som DJ. DJ Darryl Jones bringer deg det beste av Soul, Funk, R&B, Reggae, Nu-Disco, Deep/Chicago/Afro-House, Hip-Hop, Electronic og World.
(E) Compton California born, Paris-based DJ Darryl Jones, discovered his calling to music while working at his Uncle's independent record shop as a youth. The grassroots West Coast Hip Hop movement in his community, also provided Darryl, the environment to perfect and align his love of sharing music with the art of Dj-ing, specialized in: Soul, Funk, R&B, Reggae, Nu-Disco, Deep/Chicago/Afro-House, Hip-Hop, Electronic and World Music.

DJ Darryl Jones