(English and French texts follow)
Global Sonics, som publiserer innspillinger av bestillingsverk vi står bak, signerer også en rekke fine prosjekter til sin raskt voksende katalog. I dag har labelen sluppet "Paesaggi Mediterranei" med trioen Nautis.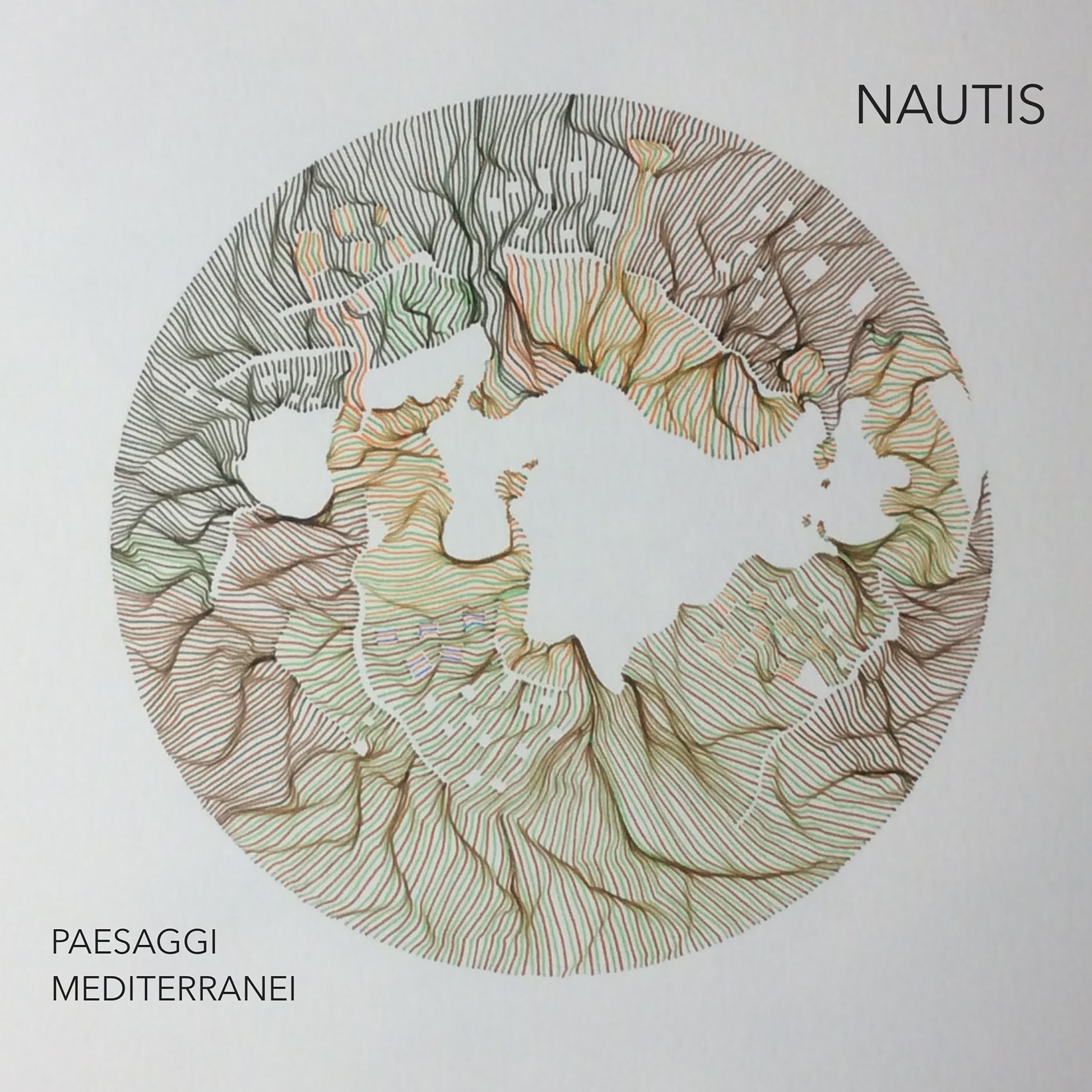 Arabisk maqam, folkemusikk fra Middelhavsstrøk og nordisk jazz utgjør her kjernen av en helt særegen vakker nostalgisk, men moderne kunstmusikk, komponert av Gianluca Campanino (Napoli). Han har studert i både Damaskus og Marokko, som preger musikken der den beveger seg mellom ulike tradisjoner. Den er arrangert sammen med kollegaene i trioen, pianist Ivano Leva, også fra Napoli, og norske Inger Hannisdal: Det er grensesprengende og virtuost!
(E) Nautis is a trio formed by Neapolitan Paris based oud player Gianluca Campanino, Norwegian violinist Inger Hannisdal, and pianist Ivano Leva, also from Naples. Meeting over a shared interest in Arabic maqam, Mediterranean folk music and Nordic Jazz, the trio creates an original sound, nostalgic yet modern, evocative of pastorale landscapes and the Mediterranean sea.
The music crosses geographical borders, adding to the modal scales and microtonality of Arabic music influences from Neapolitan music, classical counterpoint, jazz improvisation and Nordic sonority. The compositions of Gianluca Campanino draws on his experiences studying in Damascus and Morocco, to which the other musicians add their own personal touch. The result is a melodic and emotional journey from Naples to Oslo, passing by Andalusia and the southern Mediterranean.
(F) Nautis offre un voyage mélodique de Naples à Oslo, en passant par l'Andalousie et le sud de la Méditerranée. Le trio est formé par les napolitains Gianluca Campanino au oud et Ivano Leva au piano, et la violoniste norvégienne Inger Hannisdal.
C'est le maqam arabe qui a réuni les trois musiciens de Nautis. Le croisement de la musique traditionnelle méditerranéenne et du jazz nordique, offre un son original à la fois nostalgique et actuel, évocateur des paysages méditerranéens. Les compositions de Gianluca Campanino inspirées à Damas et au Maroc, s'enrichissent de la touche toute personnelle des deux autres musiciens. Les échelles modales et la microtonalité de la musique orientale s'entremêlent à la musique napolitaine, au contrepoint classique, à l'improvisation jazzy et aux sonorités nordiques.