Global Oslo Music proudly presents the second edition of Global Nights on June 11-14. The event brings together prominent artists to create an opportunity for cultural and artistic exchange through concerts, dj sessions, lectures and workshops to be accessible to people in an open and participatory manner. Mark your calendars and get ready for great artistic moments!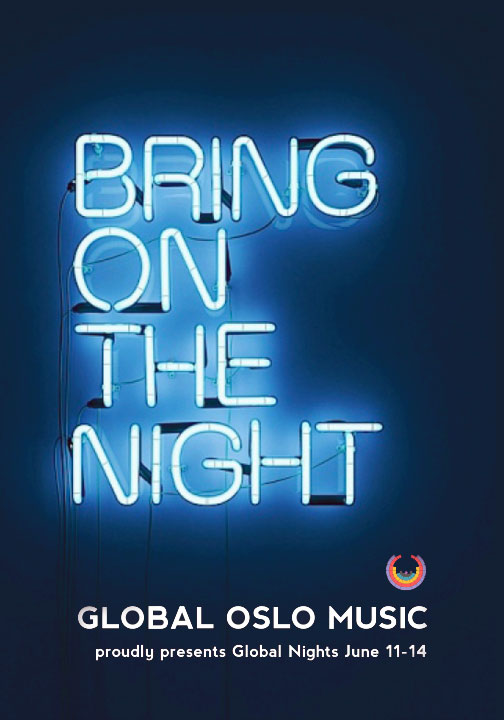 Global Nights 2014 lineup:

Wednesday June 11 – 6pm: Meet the Artist lecture by Kouame Sereba & kick off party hosted by Dj Nefertiti @ Sound of Mu, Markveien 58 – free entrance
Thursday June 12 – 6pm: Meet the Artist lecture by Busi Ncube @ Kafe Saba, Hollendergata 10 – free entrance
Thursday June 12 – 9pm: Karl Seglem & band concert @ Cafeteatret – cc 120
Friday June 13 – 6pm: Meet the Artist lecture by Bonfire Madigan Shive @ Kafe Saba, Hollendergata 10 – free entrance
Friday June 13 – 9pm: Busi Ncube & band concert @ Cafeteatret, Hollendergata 8
– cc. 120
Saturday June 14 – 1pm: "Self marketing & How to get sponsorships for music projects", workshop by Thomas Prestø and Global Oslo Music Career @ Cafeteatret, Hollendergata 8 – free entrance
Saturday June 14 – 9pm: Bonfire Madigan Shive, Karl Seglem & Kouame Sereba concert and afterparty hosted by Dj Brighteyes @ Cafeteatret, Hollendergata 8 – cc. 120
BONFIRE MADIGAN SHIVE
Vi er stolte av å invitere tilbake den fremragende artisten Bonfire Madigan Shive, som sist besøkte Oslo gjennom vårt Artists in Residence i 2011. Denne gangen vil hun dele scenen med to av våre fremste artister Karl Seglem og Kouame Sereba til en unik crossover av eksperimetell jazz, klassisk- og avantgardebarokk, norske folketoner samt moderne og tradisjonell afrikansk musikk. I Meet the Artist-serien har du muligheten til et nærmøte med henne der hun blant annet vil dele sine erfaringer med vegen fra undergrunnscenen på den amerikanske vestksyten til internasjonal turnévirksomhet.
We are honoured to welcome back the phenomenal artist Bonfire Madigan Shive. She first visited us in 2011 through our Artist-in-Residence program and is now back to share the stage with artists Karl Seglem and Kouame Sereba in a unique crossover of experimental jazz, classical and avant-baroque styles, art, Norwegian folk and modern and traditional African music. Also, come meet the artist and discover her stunning career in her Meet the Artist lecture.
Bonfire Madigan Shive is a visionary musician, composer, and performing artist based in the MX/US border region of California whose trailblazing music is "built on the soul of the blues, the riot of punk, the playfulness of burlesque, and the sophistication of the orchestra pit." She has been referred to as the "bastard child of Bjørk and Tom Waits" the "Bruce Springsteen (and creator) of chamber punk" and is a contributing author to the anthology, Live Through This: On Creativity and Self-Destruction, as well as a founding member of The Icarus Project, a peer-led radical mental health community and support network. Madigan is currently working on a symphony of song and cinema, Whisper Rapture: A Bonfire Madigan Suite, a 26-minute long form music video visualized by fellow mental health activist and award-winning filmmaker Ken Paul Rosenthal in advance of releasing her long-awaited third, full-length studio album Covert Constellations.
"An electrifying, one-woman heavenly choir" – San Francisco Chronicle
"It seems almost surreal that so much musical might can emanate from such a diminutive frame" – KBOO-FM Portland, OR
"Equal parts feminist polemics, civil disobedience, and raw poetic power, it's not for the faint of heart or weak of mind. Oh, and she plays a mean cello, too" – Village Voice
"She can build a skyscraper of sound with a full-bodied fortissimo and then knock it into dust in one breath" – Bohemian.com
"While surface comparisons abound, Bonfire Madigan is truly in a league of their own. Infusing a perfect meld of poetry and deliberate rawness, blending some of the finest musicianship to ever come out of (record label) Kill Rock Stars and the gorgeous and haunting lyrics of a master" — Pop Matters
Support Whisper Rapture: a BMad music-film suite by klicking here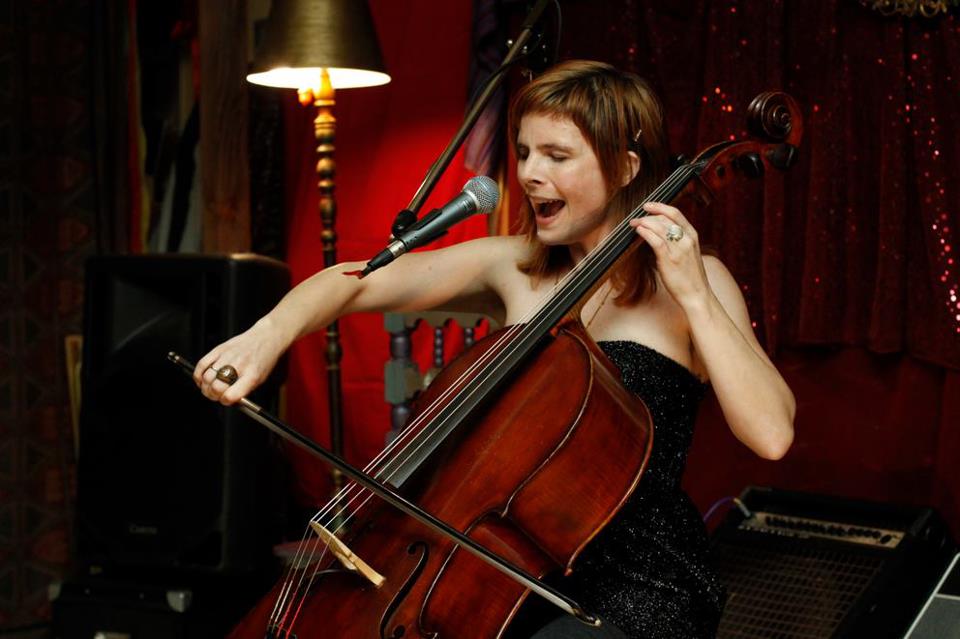 KOUAME SEREBA
Kouame Sereba belongs to the top echelon of artists we are proud to collaborate with. At Meet the Artist on June 11 (Sound of Mu) we invite you to an intimate encounter with him as a unique opportunity to learn more about the process of creating music and insight into his long career. On June 14 you'll get the chance to experience Kouame's outstanding musical performance along with Karl Seglem and Bonfire Madigan Shive at Cafeteatret.
Kouame Sereba is a multi-instrumentalist and vocalist. In addition to playing guitar, percussion and djembe, he is a master of the Dodo, a mouth harp known for its overtone-rich, almost electronic sound. Born in Abidjan, Cote d´Ivoire, he was sent by his parents to their native village Tiegba at the age of 10. Living there he learned about traditional life, music and dance. By the age of 20, he travelled across the African continent where he visited and lived in Mali, Niger, Nigeria, Cameron, Central African Republic, Sudan and Egypt. In 1983 Kouame moved to Norway, where he is based today. Here, he plays an important role in the music scene. In addition to his solo projects he collaborates with musicians of many different styles; jazz, folk, contemporary, as well as traditional and modern African music. In addition to playing guitar, percussion and djembe, Kouame is a master of the Dodo, a mouth harp known for its overtone-rich, almost electronic sound. Having played hundreds of concerts in Norway, Kouame has been embraced by the government. The foreign department has sponsored tours in Japan, Germany and Africa. Kouame even accompanied Norwegian prime minister Bondevik to Mozambique and South Africa. He also contributed to the Hollywood movie "The Interpreter", a thriller film starring Nicole Kidman, Sean Penn and Catherine Keener with his song "Atolago".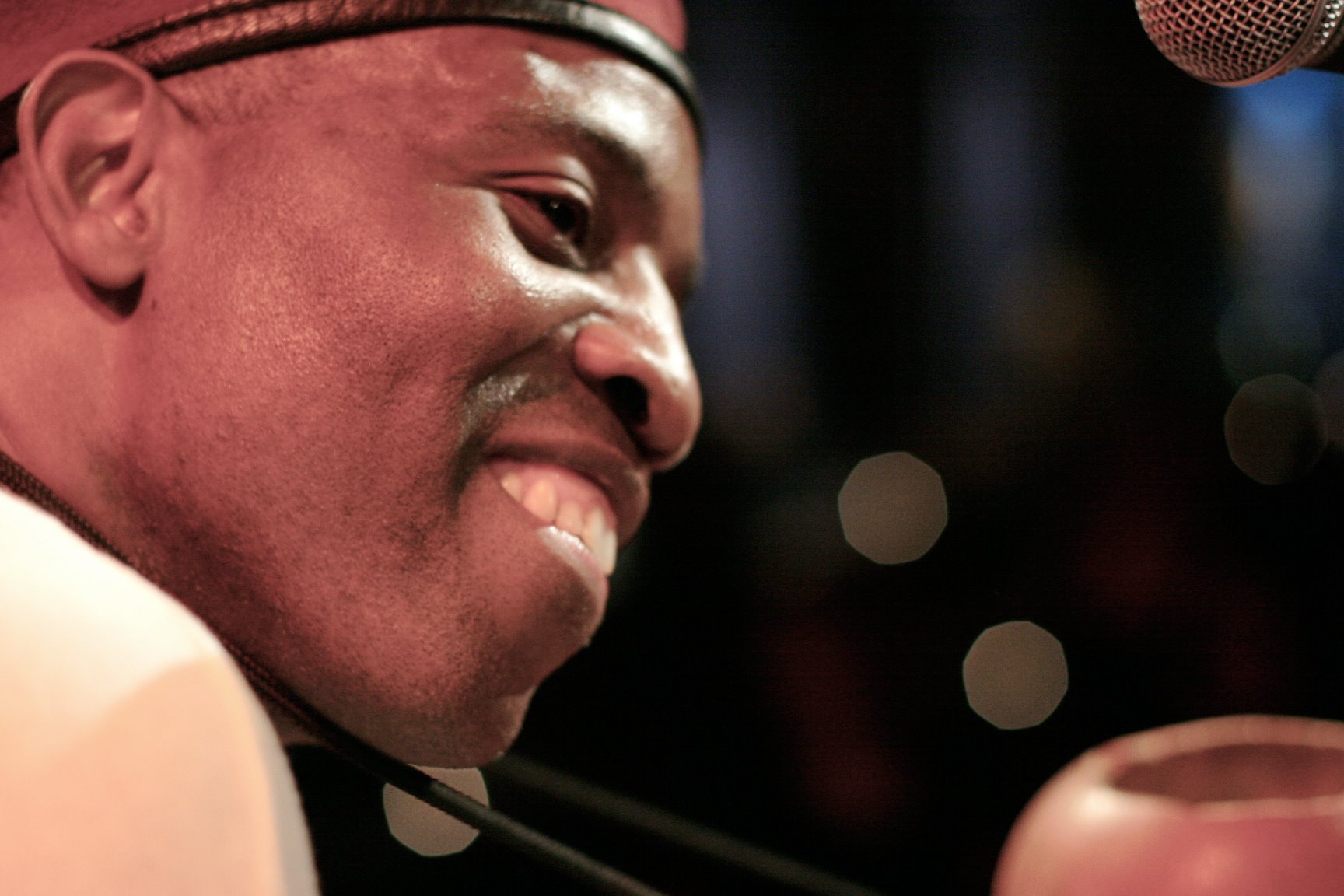 BUSI NCUBE
It's not surprising there is so much music within Busi Ncube, she has been a musician from a very young age, it runs strong in her blood! Learn more about her amazing career in Meet the Artist lecture she will be giving and come listen to what she named her «rainbow music» –a veritable rainbow of exciting music styles she will perform along with her band.
Busi Ncube was born in Bulawayo, Matabeleland, Zimbabwe. Her father was a part-time musician who played the double bass with various groups in Bulawayo. He brought home records with music from South Africa, Congo and Cuba that were very popular all around Africa at that time. Her favorite musician is Dorothy Masuka, who also came from Bulawayo, writing songs for Miriam Makeba. She got her first experiences as a singer in the church. She sang African gospel music with her sisters, which still has a huge influence on her singing as well as South African popular music and traditional Mbira music from Zimbabwe. Growing up she was listening to Miriam Makeba, Dorothy Masuka, Dolly Rathebe as well as American jazzrock, funk and soul music. When she got older she started to perform with local groups in clubs in Bulawayo. She then got an invitation from her sister – who is also a singer – to join the then well known group Ilanga, based in Harare. The band got a huge hit with her song "True love" that became one of the most popular songs in Zimbabwe ever, staying on music charts for more than six weeks. When Ilanga disbanded in the late 80's she formed her own group – the Band Rain – with some of the country's best musicians, like guitarist Rodger Mbambo, percussionist Adam Chisvo and her twin sister – musician and singer – Phathi. In addition to singing traditional Ndebele music, Busi plays guitar, hosho, ngoma and Mbira -an instrument central in almost all traditional music from Zimbabwe. Busi has been touring in Congo, Libya, Angola, Mozambique. In Europe she has been to the Czech Republic, Ireland, UK, France, Belgium and Scandinavia. In 2001 she joined Women's Voice, a band consisting of female musicians from Tanzania, Zimbabwe, Algerie, US, France, Israel and Norway. The band released two albums and toured in Scandinavia, Israel, Mozambique, Tanzania, Angola and Zimbabwe. They performed with Mari Boine when she was given the Nordic Council of Minister's Music Award in 2003 and with the great Somalian singer Maryam Mursal at the Mela Festival in 2005. She has 13 albums up her sleave, including those with her former bands Ilanga and Band Rain. Busi has featured on Mari Boine's record "Idjagiedas" ("The Mermaid"). This year she will record her 14th album on which she is going to remix some of her old music, in addition to create some new material. She is currently working at the Academy of Music in Oslo, giving music lessons along with professor Vegar Storsve, with whom she has been working with since 2004.
Line up Thursday June 13 @ Cafeteatret, 9pm:
Busi Ncube – mbira, vocals, acoustic guitar
Dag Pierre – lead guitar, vocals
Antonio Torner – drums
Sidiki Camara – percussion, kora
Khalid Salih Younis – bass
Henrik Mosnes – keyboards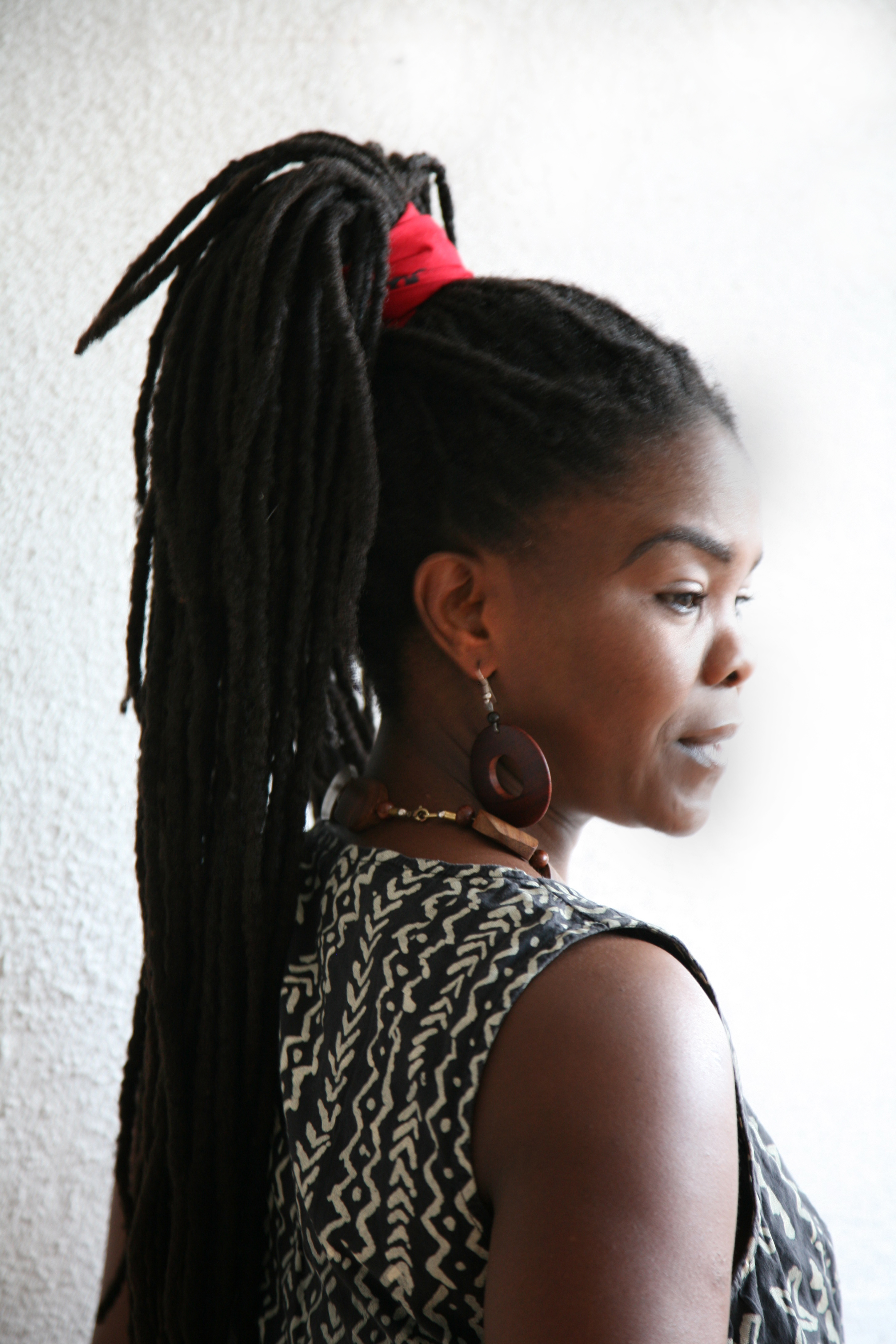 KARL SEGLEM
One of the country's most exciting contemporary musician, Karl Seglem, is joining us. He will perform with his band and share the stage with Bonfire Madigan Shive and Kouame Sereba for a unique blend of experimental jazz, classical and avant-baroque styles, art, Norwegian folk and West African music traditions
Karl Seglem is unquestionably one of the great innovators and visionaries of Norwegian music; reinvigorating both Norwegian traditional genres and jazz with his unwavering will to fuse expressions, pursue crossover ventures and embrace new instruments, sounds and perspectives.
Seglem's main instrument is the tenor saxophone and he has played an important role on the Norwegian jazz scene. His CD-production counts 15 solo-albums and 13 albums with different ensembles (2014). Already at an early stage in his career he became interested in more diverse and genre crossing perspectives of music. Especially he has been deeply involved with Norwegian folk music and has explored it as a basis for improvisation and composition. For Seglem is much more than an instrumentalist, he has worked widely and diversely as a composer -developing new contemporary forms on the basis of jazz, folk music and more eclectic inspirations- and has also been instrumental to the growth of cross-over expressions and projects as a producer and record label manager.
International renown has grown steadily and not least his recent trilogy of solo releases Femstein, URBS and Ossicles have captivated international critics and audiences. On these records the use of goat horns and other traditional instruments -notably the Hardanger fiddle- is masterly and excitingly blended with a plethora of modern and eclectic elements; electronic loops, jazz improvisation, world music traits and rock characteristics.
He was awarded the EDVARD prize in 1998 for his work "Tya" (with R.Skår), and have received other National and local prizes, grants and awards for his work.
Karl Seglem has performed extensively throughout Europe, Pakistan and USA among other countries.
Line up Thursday June 12 @ Cafeteatret, 9pm:
Karl Seglem, ten.sax, goat horns, antilope-horn
Håkon Høgemo, hardanger fiddles
Kåre Opheim, drums and percussion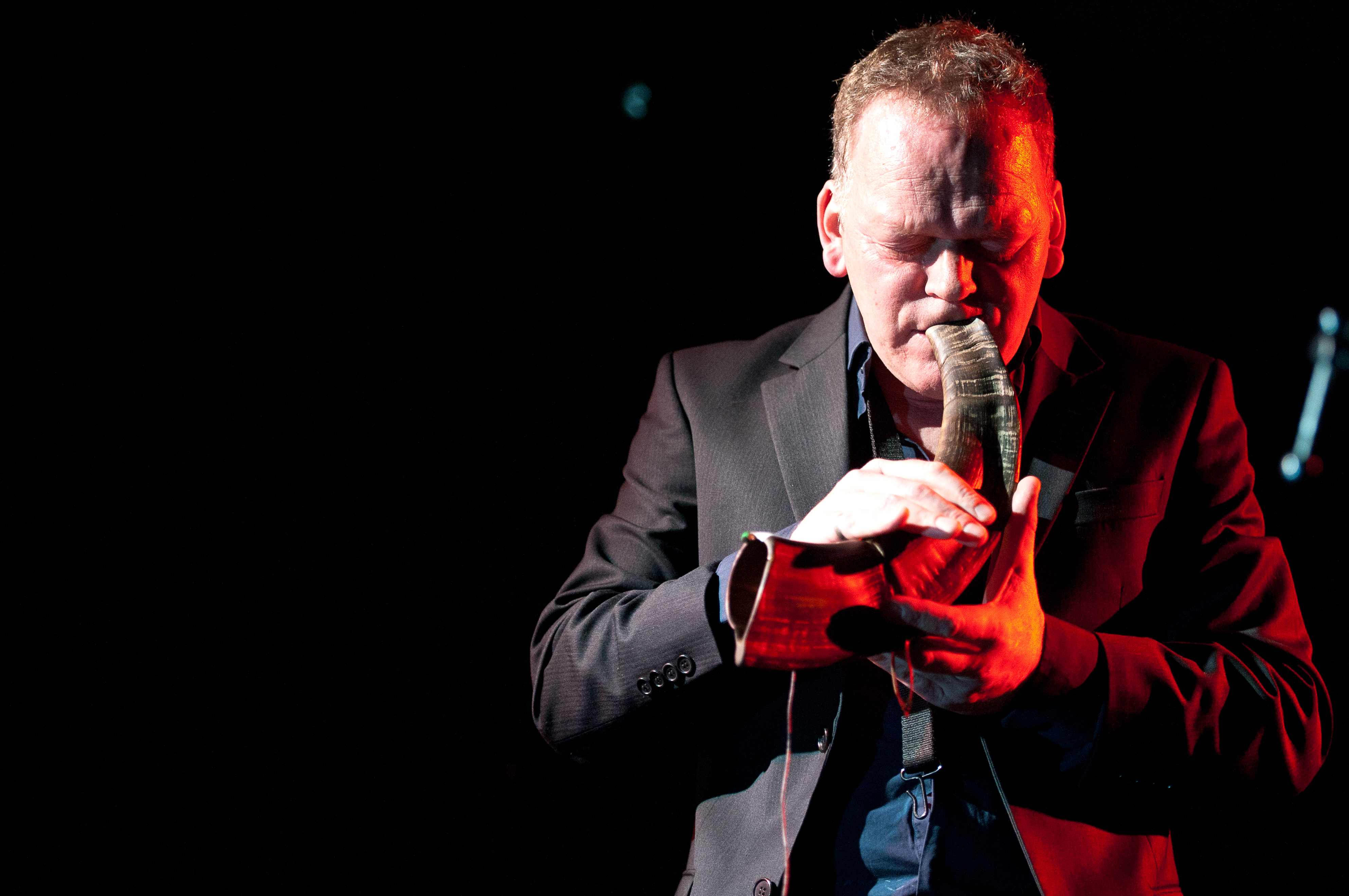 Thomas Talawa Prestø
In spite of his young age, Thomas has codified a system of body movement which is rooted in the traditional African and Caribbean movement aesthetic, yet relevant in the contemporary. Thomas has been adopted into Yoruba and Ewe people by elders and has received names respectively. Some examples of these are the Yoruba name Ajamu (he who fights for what he believes in) and the Ewe name Adamdoba (whos power is of better quality). By his elders in the Caribbean his style was described as Talawa (strong, resilient, rooted). Talawa has stuck with Thomas as a nickname and is also what he chose to call his dance technique. Respecting the roots and that the technique is systemized by him, but created by  a people!
Since 1998 Thomas has spent his time, actively carving a place for the black dancing body in Scandinavia. He is the founder of Tabanka Crew, a dance company that seeks to deconstruct traditional, neo-traditional, classical, modern and contemporary African, Caribbean and Diaspora dances, movement vocabulary and techniques.
Thomas has performed Caribbean and African dance for more than ¼ of Norway's population. Reached semifinals with Norway got Talent, being the first time a full black group has ever advanced on Norwegian Tv Shows, and performed traditional dance live. His technique is tought on 5 continents and is continuing to strive to show the relevance of ancient power with a modern use.
Thomas is a well recognized speaker. Don't miss his lecture on sponsorship in the arts
– which has provided him substantial support for his own projects – hosted by Global Oslo Music Career @ Cafeteatret Saturday 14 // 1pm – free entrance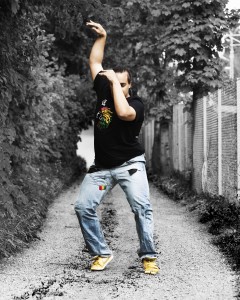 The art of beat making: check out Global Nights DJ Sessions!
Everyone wants to be a Dj, but only few are top jockeys in town; join us for some great African and American alternative club, soul and funk music, hosted by excellent Dj Nefertiti and Dj Brighteyes!
DJ NEFERTITI
DJ Nefertiti's musical vision is to show off a little known style of music to clubbers. She mixes Arabic pop music and South African electro. The name DJ Nefertiti is taken from the Egyptian queen Nefretiti and behind the name hides a 33 year old woman originally from Somalia.
DJ Nefertiti is well known to the Oslo club scene. Don't miss her kick off party @ Sound of Mu // Wednesday June 11 // 9pm – free entrance
DJ BRIGHTEYES
Another dj to look out for: Renowed Dj Brighteyes from the Oslo club scene and at various cultural events, concerts and festivals, providing a distinctive signature of African and American soul and funk. Come join her at the afterparty @ Cafeteatret // Saturday June 14 // 11pm – concert + after party cc. 120