Global @ Deichmanske – en ny serie konserter fra og med i høst!
@ Deichmanske bibliotek, Grünerløkka, Schous plass 10 / 14'00 / fri inngang

Vi har gleden av å lansere "Global @ Deichmanske" – en serie konserter i det gamle og fine biblioteket i hjerte av Grünerløkka. Med musikk fra alle verdens hjørner søker vi å nå ut til et bredt publikum og er stolte av å åpne med de virtuose utøverne Javid Afsari Rad og Kaveh Mahmudiyan som vil spille musikk med røtter til klassisk-persiske tradisjoner, dypt inspirert av filosofen Rumis poesi. Velkommen!

(E)
We're pleased to announce a series of concerts at Deichmanske bibliotek at Grünerløkka during the autumn. In this old and beautiful library in the heart of Grünerløkka we seek to reach out to a wide audience with music from around the world. It is with great pleasure that virtuoso musicians Javid Afsari Rad and Kaveh Mahmudiyan will inaugurate the season opening. Together they will play music rooted in classical Persian traditions, deeply inspired by philosopher Rumi's poetry. Welcome!

Javid Afsari Rad er i dag blant de fremste utøverne av det tradisjonelle instrumentet santur fra Persia/Masopotamia. Født i 1965 i byen Isfahan i Iran, ble Javid tidlig introdusert til, og opplært i Radif – det klassiske musikkrepertoaret fra Persia – av noen av de fremste læremestrene i Iran. I 1986 flyttet Javid til Norge hvor han studerte musikkvitenskap og komposisjon. Javids musikalske karriere inkluderer konserter nasjonalt og internasjonalt som solist og ensemblemusiker. Som musiker og komponist, og som musikalsk leder for Rumi Ensemble, henter han mye av sin inspirasjon fra filosofen Rumis poesi. I 2007 mottok Javid Asfari Rad Kringastingsorkesterets pris – KORK-prisen – for sitt samarbeid med orkesteret og for sitt arbeid med Rumis poesi i sin musikk.
Javid Afsari Rad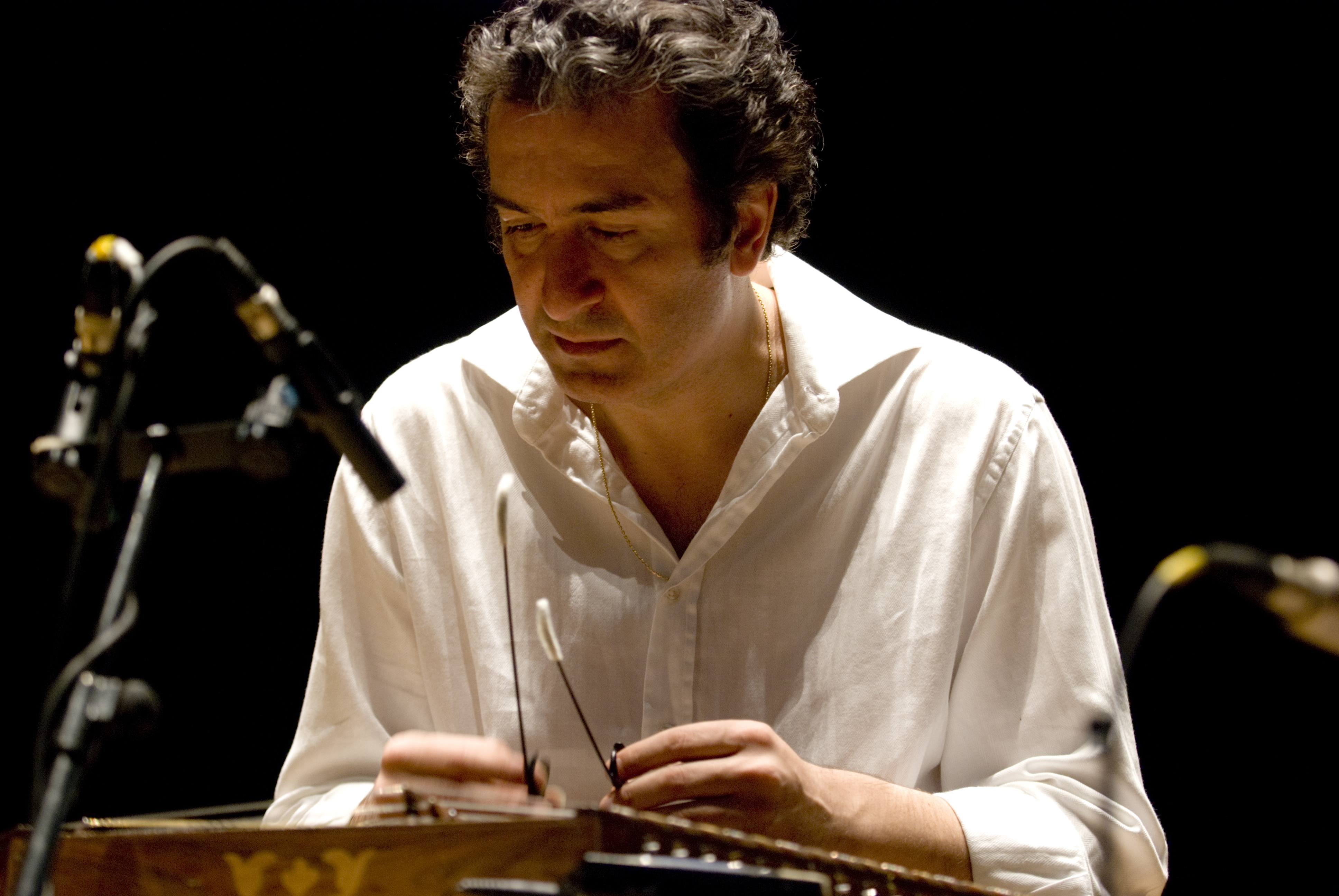 Kaveh Mahmudiyan (f. 1983) er en fremragende musiker fra Iran med slagverkinstrumentet tombak som hovedinstrument. Foruten å ha samarbeidet med svært toneangivende musikere, vokalister og komponister har Mahmudiyan i flere år arbeidet aktivt med formidling av kurdisk og persis musikk, blant annet ved Adem akademiet i Sveits.
Kaveh Mahmudiyan