(English text follows)
I sommer har vi gleden av å introdusere et helt nytt samarbeid med klubbkollektivet Onkod, som har vært et unikt tilskudd til Oslos klubbscene de siste årene. Sammen vil vi presentere en serie klubbkvelder med DJs og utøvere, og starter opp på Salt i fine omgivelser i Oslos havn.

Klubb Árdna / Langkaia 1 / fra kl. 21'00 / kr. 75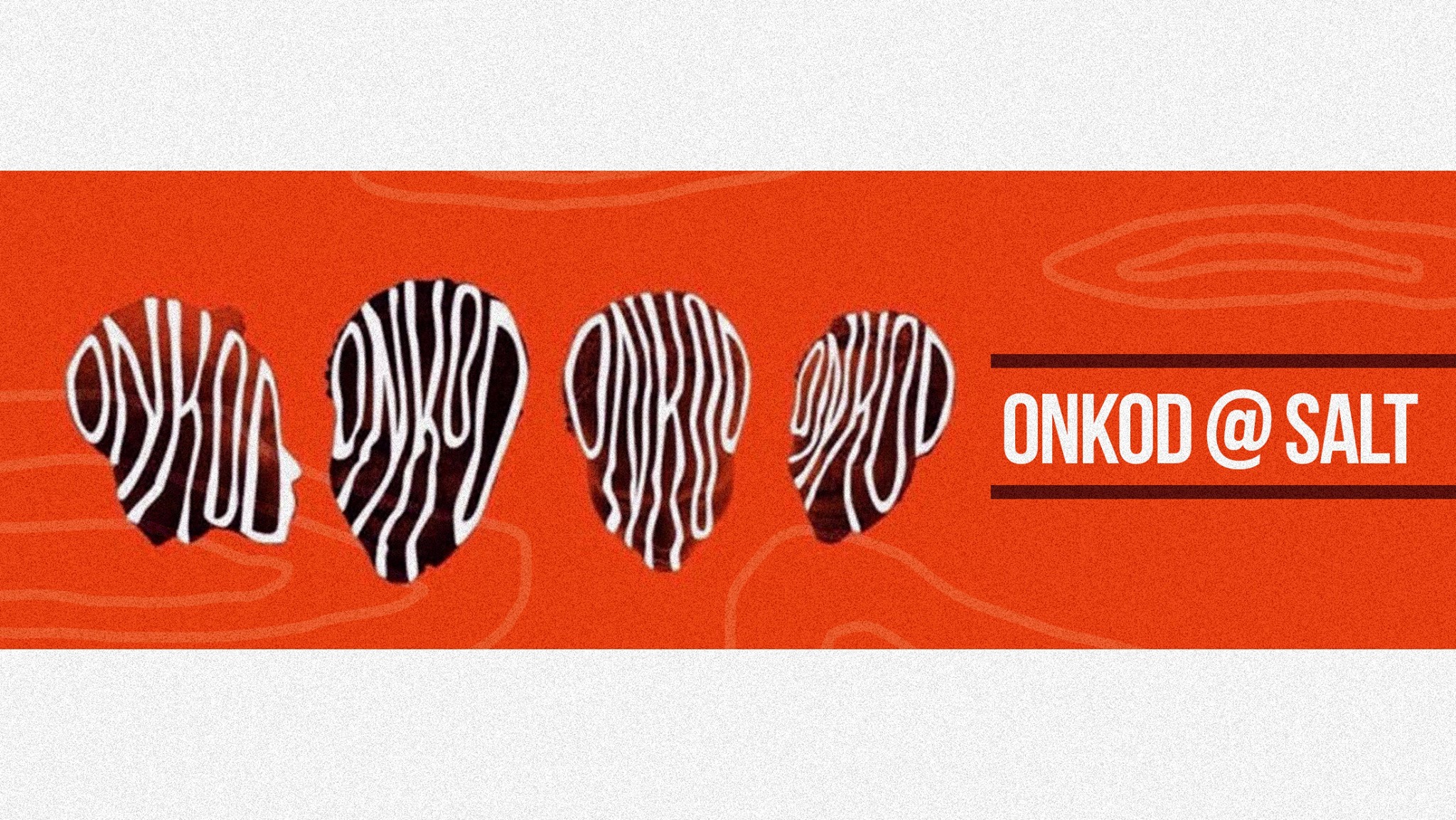 ONKOD liker å utfordre forestillingen om hva et klubbmiljø kan bringe av nye elementer. Klubbkollektivets særegenhet ligger i å benytte seg av elementer fra afrikansk og arabisk musikk man kan høre i folks hjem, på markeder, i fattigkvarterer, hos frisøren, på gatehjørnene… Dette er musikk som det improviseres rundt, arrangeres for liveoppsett og mikses til klubbmusikk. Afro house, Tech, Gqom, Kuduru til Baila og funk, er noe av det man kan høre.

Med Klubb Onkod får man afrikanske og arabiske tradisjoner spilt og remikset til musikk som revitaliserer klubbscenen. Dette er en spennende inngang til musikktradisjoner fra Sør!

Onkod ble startet av Dahir Doni, multimediaratist og Dj, vokst opp i Mogadishu og nå bosatt i Oslo.

Onkod på Salt: 12. og 27. juli samt 16. august med gjestemusiker David Goncalves.
Inngangspris kr. 75.-

(E)
We're delighted to introduce a brand new collaboration with the club collective Onkod, starting up this summer at the venue Árdna at Salt in Oslo's beautiful harbour.
Together we'll bring new curated events presenting dj's and musicians with the best of music rooted in traditions from South.

ONKOD has been a reoccurring event around Oslo's underground club scene. The club collective is dedicated to bring you contemporary dance music from around the equator. Multi-influenced sounds and uptempo rhythms. Everything from Afro House, Tech, Gqom, Kuduru to Baila & Funk, to name a few. All to to reveal a new and confrontational personality, setting free both body and speech.

As a collective, Onkod likes to challenge the notions of what a club environment can be – bringing criticality into the club, but not divorcing it from someone being able to lose themselves in the crowd.

Onkod was created by Dahir Doni, a multimedia artist and Dj raised in Mogadishu now based in Oslo.

July 12 and 27 / August 16 ft. musician David Goncalves.
Klubb Árdna (Salt)  / Langkaia 1 / from 9 pm / cc 75 

Come to move with ONKOD!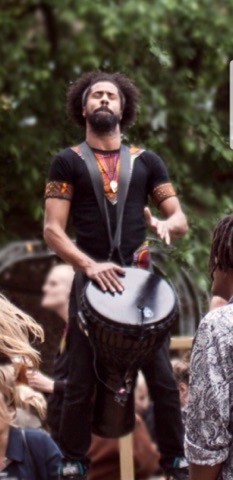 David Goncalves aka Doudou, fra Cap Verde, er en allsidig trommeslager og utøver av Djembe. Han har spilt med en rekke artister, deriblant Nosizwe, Samsaya, Kuuk og Jay Nemor. Som utøver på en rekke klubber i Oslo har man kunnet høre ham på blant annet Revolver, Blå, Cafe Sør og Kastellnatt under Slottsfjell (Tønsberg).
(E)
David Goncalves aka Doudou is a versatile drummer and Djembe player, originally from Capo Verde. He has played for many artists like Nosizwe, Samsaya, Kuuk and Jay Nemor. He's also been featured in several clubs nights around Oslo such as Revolver, Blå, Cafe Sør as well as Kastellnatt during Slottsfjell (Tønsberg).