Global Oslo Music is building partnerships abroad for musical collaboration and
cultural exchange. We are proud to announce Becaye Aw's live show in Paris,
hosted by our partners La Butte à tout and Global Paris Arts.
September 27 / 22'00 / 27 rue Durantin, 75018 Paris / cc 10€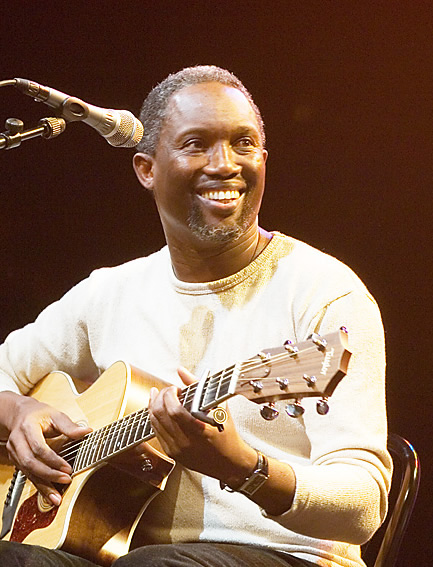 Oslo-based artist Becaye Aw is a prominent figure on the contemporary world and crossover music scene. Raised in Mauritania and Senegal, his music is rooted in the African Fulani traditions. Widely known for his own developed guitar style and tuning resulting in a sound similar to the cora. In Paris he will present music from his acclaimed album Sibi, featuring Malika Makouf Rasmussen (strings, percussion) and Murielle Lantignac (vocal).
Becaye began his musical career in Senegal, playing with musicians such as Mansuur Seck and Baaba Maal. He has since collaborated with a large number of artists, among those: Ablaye Cissoko, Women's Voice, Kouame Sereba, Steinar Ofsdal, King Ibu, Ali Fraka Toure, Olav Torget, Unni Løvlid, Haddy N'jie and Rolf-Erik Nystrøm.
Listen to Sibi on Spotify!
Live featuring King Ibu and Helge Norbakken