Live music | Every Tuesday | Khartoum
@ Khartoum Contemporary Art Center / Bernt Ankers gate 17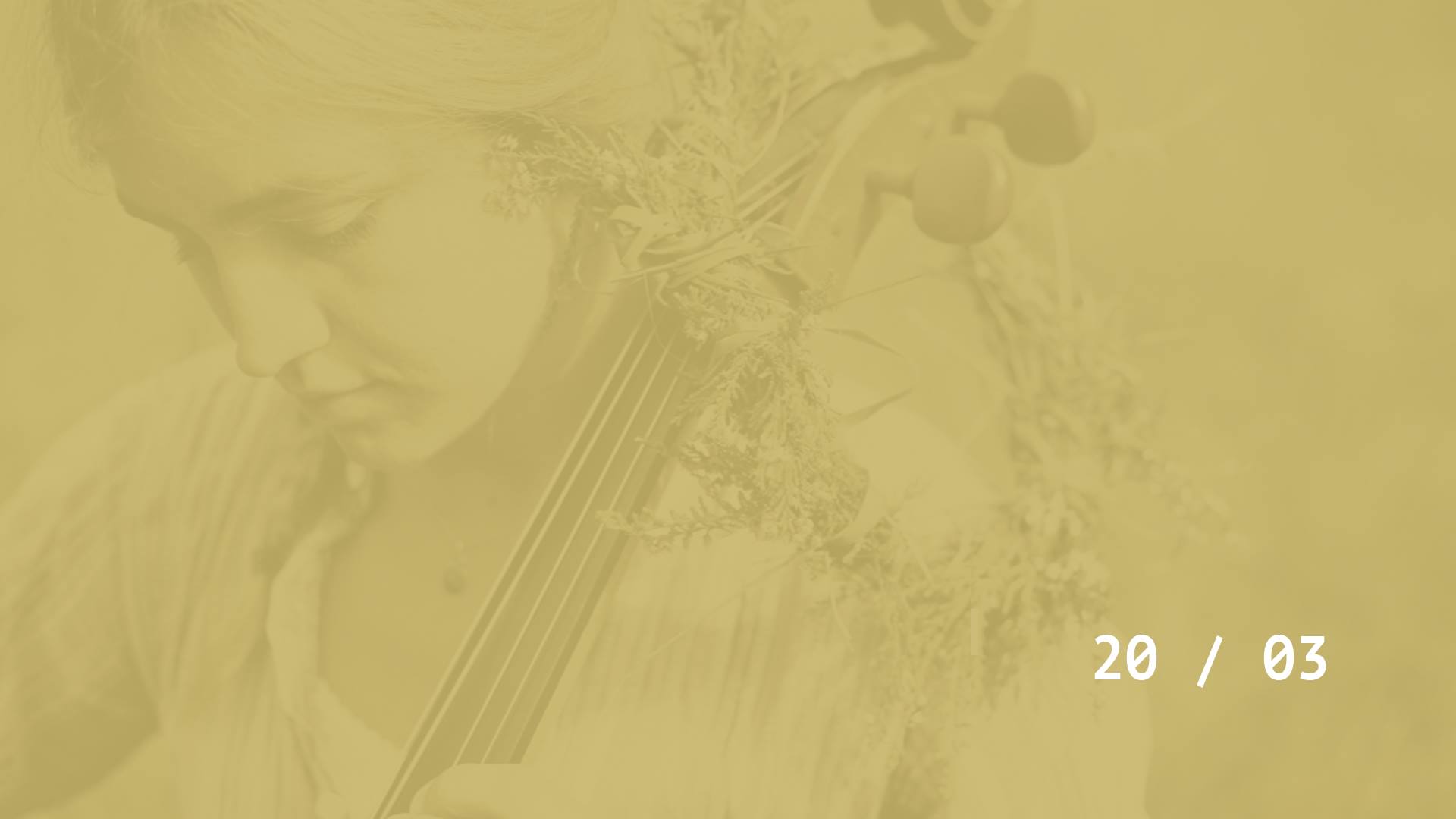 Katrine Schiøtt starts the evening with a short performance at 19.30. After the solo she will be joined by a group of invited musicians. There will be 3 sets of live music. Free entrance.
On Tuesdays this historic basement is filled with live music. Lots of musicians and a huge variety of instruments in a free falling improv session, so come listen, meditate or dance!
facebook.com/jazzinkhartoum
Katrine Schiøtt er en cellist med klassisk bakgrunn og utdannelse fra Norges Musikkhøgskole. Hun har lang erfaring fra symfoniorkestre, kammermusikk, impro., samtidsmusikk, jazz, pop, teater, Den Kulturelle Skolesekken m.m., hvor hun jobber fast i ulike prosjekter. 

Siden 2008 har Katrine turnert verden over sammen med artisten Moddi og bidratt på alle hans innspillinger (Propeller Recordings), som vant Spellemannpris i 2013 og A-HA million, samt oppvarming for A-HA, i 2010.

Trioen Slagr, bestående av Anne Hytta på hardingfele, Amund Sjølie Sveen på vibrafon og glass, og Schiøtt på cello, vant også Spellemannpris i kategorien åpen klasse i 2015, og er for tiden aktuell med nytt album på plateselskapet Hubro.
Katrine spiller også periodevis i Christian Wallumrød Ensemble (Eivind Lønning, Espen Reinertsen, Per Oddvar Johansen).
I 2010 ble trioen med saksofonist Mette Henriette Martedatter Rølvåg og pianist Johan Linvall til. De har høstet strålende kritikker i både inn- og utland som trioen til Mette Henriette. Musikken resulterte i et dobbeltalbum på plateselskapet ECM Records i 2015, hvor de samarbeidet med produsent Manfred Eicher.

I 2010 startet Katrine også friimprokvartetten Platform sammen med Jan Martin Gismervik (Monkey Plot, Karokh) på slagverk, den franske klarinettisten Xavier Charles (Dans les arbres), og belgiske Jonas Cambien (Aksiom, Karokh) på piano. De har gitt ut albumene "Anthropocene" i 2015 og "Flux Reflux" i 2017 på Clean Feed Records.

Andre samarbeid å nevne er blant andre med den internasjonalt anerkjente duoen fra australia Angus and Julia Stone, Bugge Wesseltoft, Trondheimsolistene, Live Maria Roggen, Emilie Nicolas, Dagny, Hilde Louise Asbjørnsen, Jono El Grande, Sol Heilo og Marianne Sveen (Katzenjammer), Mari Boine, Marte Wulff, Klang Kollektif (Highasakite), Therese Aune, Lars Jakob Rudjord, Siv Jakobsen, Ingvild Koksvik Amundsen, Pain Jerk, Cumshots m.fl.
Med over 600 konserter bak seg, har Katrine Schiøtt spilt på store festivaler og scener verden over. Hun jobber også som studiomusiker og medvirker på minst 40 plateutgivelser, diverse filmmusikk, TV og radio, i samarbeid med anerkjente artister og produsenter både i Norge og internasjonalt.